'The Sandman' for Netflix, the story of a project that seemed impossible
Neil Gaiman's reputation has long been well established. The Hampshire author has earned a place of worship in the world of comics and literature. One of its key titles is, of course: The Sandman , a series of comics published by Vertigo between 1989 and 1996.
The Sandman is made up of 75 issues, although special issues and additional volumes have been published in times subsequent to its regular publication. The truth is that it is a work that since then has cultivated a large audience and has wanted to bring it to the screen countless times. However, it seems that this will finally be a reality, since Gaiman is working on the series adaptation for Netflix.
In June 2019 it was announced that The Sandman would be adapted as a series and that it would be done by the hand of Neil Gaiman himself. Additionally, it was announced that Allan Heingerg ( Wonder Woman and Grey's Anatomy ) would be the showrunner , while Gaiman would be a writer and executive producer.
The day Gaiman asked not to adapt 'The Sandman'
As we said above, the attempt to adapt Gaiman's mythical comics has always been present since this fantastic story mixed with classic mythology and horror was published. But on one occasion it was the author himself who asked not to make an adaptation of his work .
In 1990, Neilg Gaiman is said to have gone to Warner Bros. , the studio that owns the work, and asked not to adapt The Sandman . According to the anecdote , the author asked Lisa Henson, executive of the studies. At Gaiman's surprising request, she replied: "No one had ever come to my office to ask for something like that." And it is that by then the publication had only just begun, so for Gaiman it was important to work on her story without the pressure of an adaptation of it. However, things have changed and the adaptation for Netflix is ​​already underway. Of course, getting here involved a long way.
An "impossible" adaptation
If since 1990 attempts to make adaptations of The Sandman were already a reality, over time things were no different, especially since the title became an obligatory reference in the world of literature. Neil Gaiman explained that, on several occasions, he saw proposals for scripts to adapt said work, however, he found a problem: the budget. And it is that, as the author himself recalls, it is a title that would be classified for adults (R-rated) and nobody would be willing to finance a film with 100 million dollars with that classification. The accounts simply did not come out, at least not in decades prior to the current one.
A further attempt to adapt The Sandman , but which was eventually canceled, was attended by Joseph Gordon Levitt and Oscar-winning screenwriter Eric Heisserer. The famous "creative differences" caused both to abandon the project. But in 2019, thirty years after the appearance of the Gaiman comic, this ambitious project finally began to materialize .
Of course, The Sandman will not only be a series for Netflix, it was also adapted as an audiobook for Audible . It will have a spectacular cast: Taron Egerton, James McAvoy, Michael Sheen, Samantha Morton and Gaiman himself as the narrator. This will be published on July 15, 2020.
Production stops (momentarily)
For the series that Netflix prepares we will have to wait a little longer. Gaiman recently stated that the series is going well, that the first season will have 11 episodes and will be based on the Preludes and Nocturnal arc . Only that adaptation was affected by sanitary measures due to the pandemic. The author stated in this regard :
It's going great, except it's hibernating right now until people start making television again. The scripts for the first season are written, the casting has started, the directors have been hired, the sets are being built. Everything was ready to go into production, and then we paused. As soon as the world is ready to make a television drama, 'Sandman' will move to re-occur. In the meantime, we are taking the opportunity to make the scripts as good as we can.
Neil Gaiman's big hit on television
Finally, we must not forget that other titles by the British author have had wonderful adaptations for television. One of them is made by Starz: American Gods and Amazon Studios : Good Omens , starring Michael Sheen and David Tennant. There is no release date for The Sandman , nor news of the signing that Gaiman claims has already been made. Either way we will be attentive. Meanwhile, we can enjoy the audiobook. Here the trailer:
Saina: Parineeti Chopra Opens Up About Essaying the Role of Ace Badminton Star Saina Nehwal on Screen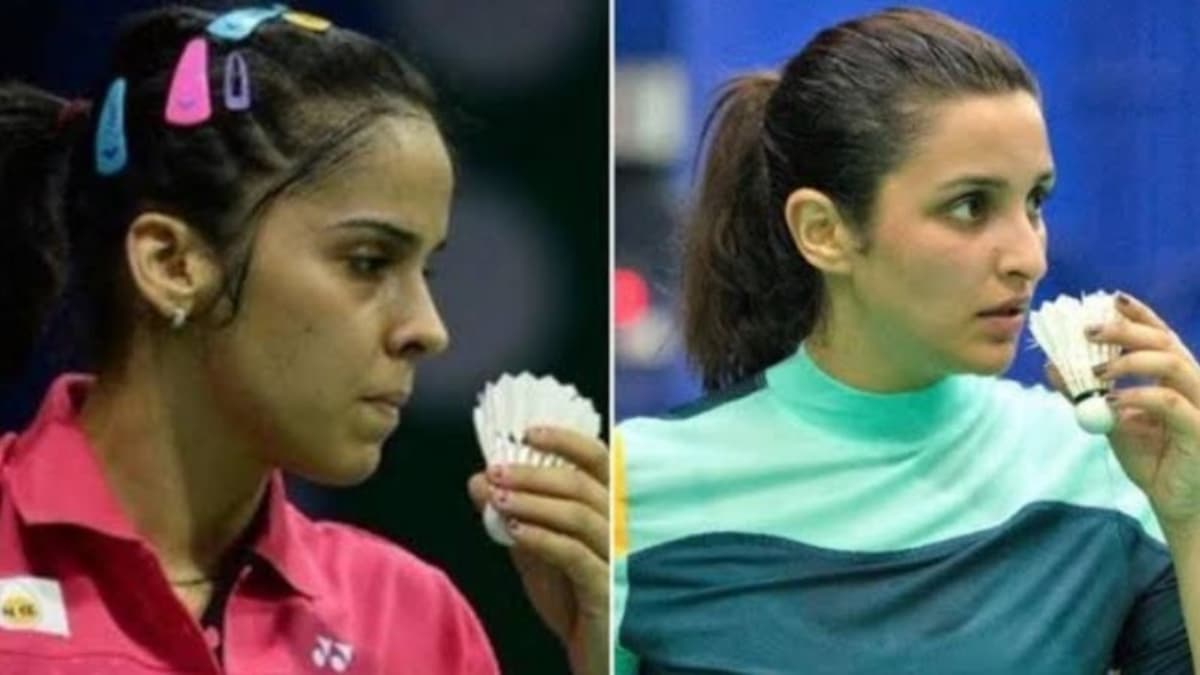 Actress Parineeti Chopra, who essays badminton ace Saina Nehwal in the biopic Saina, says admits being apprehensive about how people will react to her in the role. "It's a huge responsibility to essay someone like Saina Nehwal on screen. She is a legend and I was very scared about how people will react," she said. She is, however, happy with the response to the poster. "I'm overwhelmed with the love we are getting from all over the world. The film is a celebration of the unending spirit that lies in each woman," said the actress. Saina: Did Parineeti Chopra's Film Change Title Logo After Twitterati Pointed Out A Hilarious Mistake in the Poster?
Director Amole Gupta can't stop praising his lead star: "Saina has inspired millions of women out there and is a true example of a strong female icon in the country today and Parineeti has put a lot of effort to represent Saina authentically." Talking about the film and Parineeti playing her, Saina said: "Everything is quite surreal. What I have achieved in life is all due to the constant support of my family. Saina New Teaser: Parineeti Chopra as Saina Nehwal Looks Determined Enough To Slam Her Opponent (Watch Video).
It has been my huge honour to play a sport I love and put my country on a pedestal while achieving my dream. Parineeti is a fabulous actor and we both connected so easily when we met. I wish the team all the best for the film and hope everyone leaves the theatre with dreams." The film is slated to hit screens on March 26.
(The above story first appeared on Onhike on Mar 08, 2021 02:00 PM IST. For more news and updates on politics, world, sports, entertainment and lifestyle, log on to our website onhike.com).
The Crown, Nomadland Win Big at Critics Choice Awards 2021, Here's the Complete List of Winners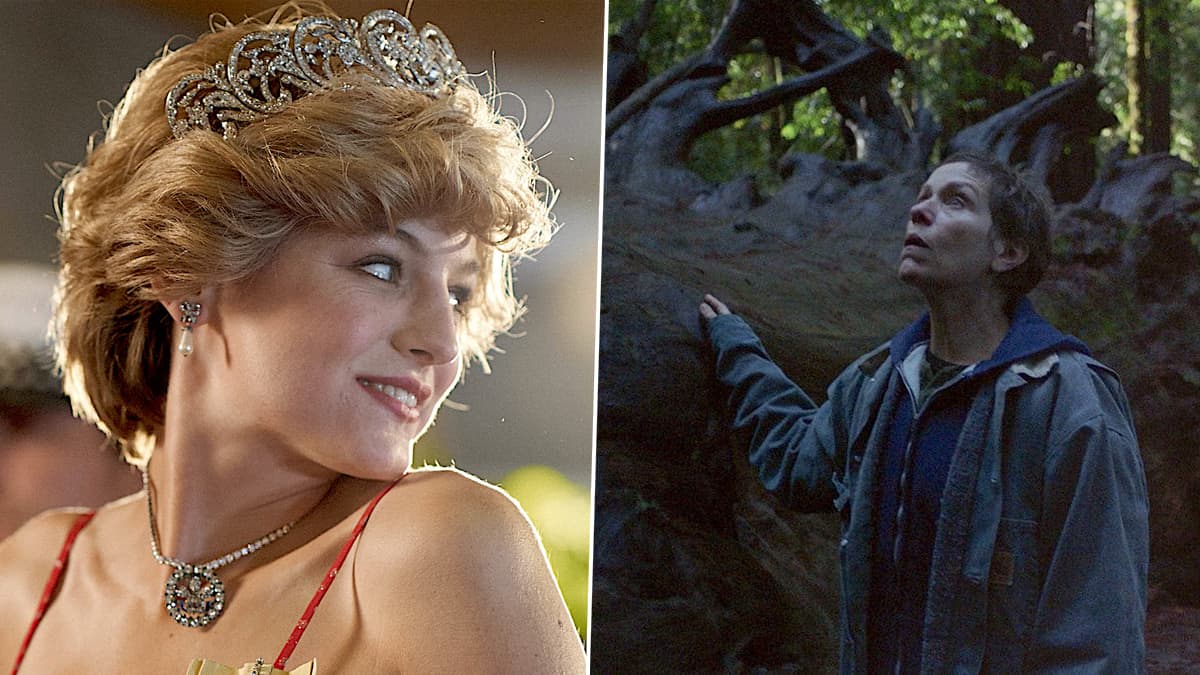 The 26th Annual Critics Choice Awards saw Chloe Zhaos Nomadland and the series, The Crown, win most of the accolades during the ceremony hosted by Taye Diggs in an in-person/virtual hybrid show on Monday morning according to Indian time. Just like the recently-concluded Golden Globes award ceremony, a few presenters were on a stage in Los Angeles, while nominees appeared on screen from all across the world. The American drama film, Nomadland, starring Frances McDormand, won Best Picture while Chloe Zhao won the Best Director and Best Adapted Screenplay. Golden Globes 2021: HFPA Issues Statement Assuring 'Transformational Change' After Diversity Controversy at 78th Golden Globe Awards.
Actor Chadwick Boseman, who passed away last year due to colon cancer, won the Best Actor for his role in Ma Rainey's Black Bottom and Carey Mulligan won the Best Actress for Promising Young Women. The Crown saw Josh O'Connor and Emma Corrin win in the Best Actor and Best Actress in Drama Series respectively, while Gillian Anderson won the Best Supporting Actress award in Drama Series for her role of former British Prime Minister Margret Thatcher on the show. BAFTA 2021: The British Academy Releases The Nominations For Rising Star Award A Week Before Unveiling The Full List, Kingsley Ben-Adir, Bukky Bakray Nominated.
Jason Sudeikis' Ted Lasso won big awards in the TV comedy category, winning the Best Comedy award, as well as trophies for Sudeikis (Best Actor in Comedy Series) and Hannah Waddingham (Best Actress in a Comedy Series). The Canadian comedy show Schitt's Creek continued its good run at award shows and won two awards, both in acting categories. Catherine O'Hara won the Best Actress in a Comedy Series, while Daniel Levy won the Best Supporting Actor in a Comedy Series award.
Complete Winners List of  26th Annual Critics Choice Awards
Best Picture: Nomadland
Best: Director: Chloe Zhao, Nomadland
Best Actor: Chadwick Boseman, Ma Rainey's Black Bottom
Best Actress: Carey Mulligan, Promising Young Woman
Best Supporting Actor: Daniel Kaluuya, Judas And The Black Messiah
Best Supporting Actress: Maria Bakalova, Borat Subsequent Moviefilm
Best Supporting Actress in a Drama Series: Gillian Anderson, The Crown
Best Supporting Actor in a Drama Series: Michael K. Williams, Lovecraft Country
Best Supporting Actor in a Movie Made for Television or Limited Series: Donald Sutherland, The Undoing
Best Supporting Actress in a Movie Made for Television or Limited Series: Uzo Aduba, Mrs. America
Best Young Actor or Actress: Alan S. Kim, Minari
Best Actor in a Drama Series: Josh O'Connor, The Crown
Best Actress in a Drama Series: Emma Corrin, The Crown
Best Actress in a Movie Made for Television or Limited Series: Anya Taylor-Joy, The Queen's Gambit
Best Actor in a Movie Made for Television or Limited Series: John Boyega, Small Axe
Best Comedy: Palm Springs
Best Comedy Special: Jerry Seinfeld: 23 Hours to Kill; and Michelle Buteau: Welcome to Buteaupia
Best Acting Ensemble: "The Trial Of The Chicago 7
Best Supporting Actor in a Comedy Series: Daniel Levy, Schitt's Creek
Best Supporting Actress in a Comedy Series: Hannah Waddingham, Ted Lasso
Best Actor in a Comedy Series: Jason Sudeikis, Ted Lasso
Best Actress in a Comedy Series: Catherine O'Hara, Schitt's Creek
Best Comedy Series: Ted Lasso
Best Drama Series: The Crown
Best Talk Show: Late Night with Seth Meyers
Best Limited Series: The Queen's Gambit
#SeeHer Award: Zendaya
Best Movie Made for Television: Hamilton
Best Short-Form Series: Better Call Saul: Ethics Training With Kim Wexler
Best Cinematography: Joshua James Richards, Nomadland
Best Film Editing: Mikkel E.G. Nielsen for Sound Of Metal and Alan Baumgarten for The Trial of the Chicago 7
Best Visual Effects: Tenet
Best Hair and Makeup: Ma Rainey's Black Bottom
Best Costume Design: Ann Roth, Ma Rainey's Black Bottom
Best Production Design: Donald Graham Burt, Jan Pascale for Mank
Best Original Screenplay: Promising Young Woman
Best Adapted Screenplay: Nomadland
Best Foreign Language Film: Minari
Best Song: Speak now (One Night In Miami)
Best Original Score: Jon Batiste, Trent Reznor, Atticus Ross for Soul
(The above story first appeared on Onhike on Mar 08, 2021 01:46 PM IST. For more news and updates on politics, world, sports, entertainment and lifestyle, log on to our website onhike.com).
Rhea Chakraborty Returns to Social Media With Heartwarming Insta Post on International Women's Day 2021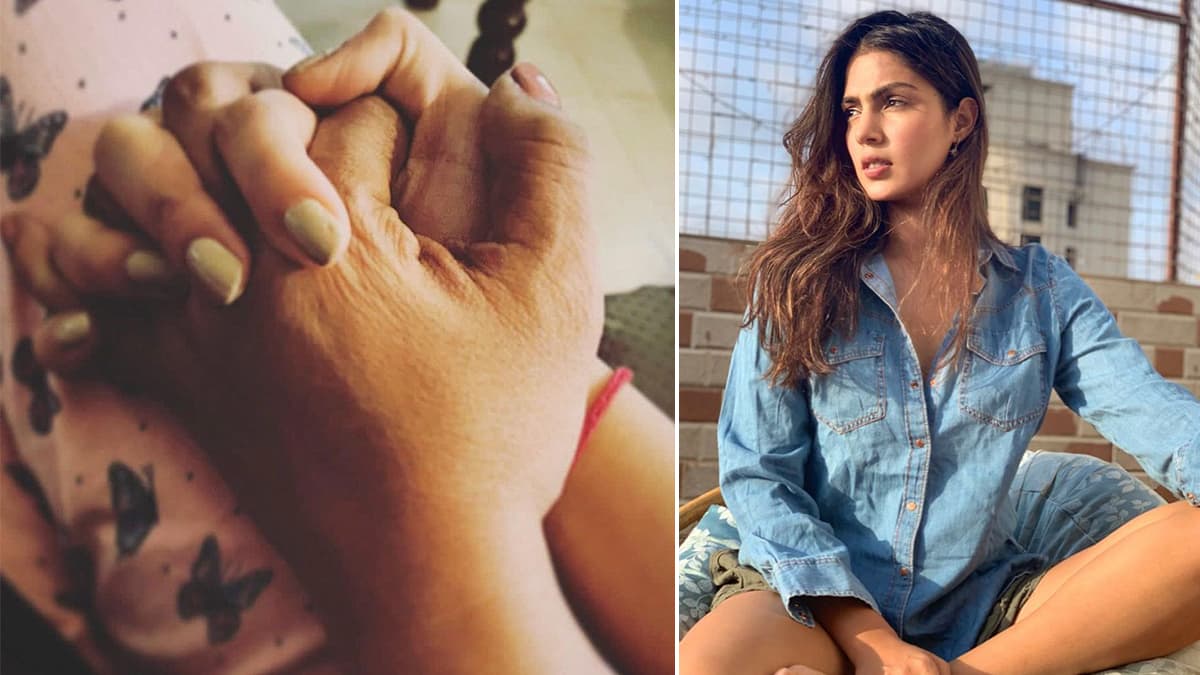 Actress Rhea Chakraborty, who was named in the Sushant Singh Rajput death case, has made a comeback on social media on the occasion of International Women's Day on Monday, months after she was released from jail. Rhea posted a picture on Instagram, where she is seen holding her mother's hand. "Happy Women's Day to us .. Maa and me .. together forever … my strength, my faith, my fortitude – my Maa #love #faith #fortitude #strength#mother #womenwhoinspire#womenempowerment," she captioned the image, which has 92.8K likes. Rhea Chakraborty's Lawyer Reacts to NCB's 12,000-Page Charge Sheet on the Actress, Says 'All Efforts Have Been Directed Towards Her'.
Her last update on the photo-sharing website was on August 27, 2020, shortly after which she went off social media following the controversy that has hounded her after the death of her boyfriend, actor Sushant Singh Rajput. Her last post in August was a video clip of media personnels mobbing her father Indrajit Chakraborty as he tries to enter their building. Rhea Chakraborty's Lawyer 'Satisfied' with Bombay HC's Decision on Sushant Singh Rajput's Sister Priyanka Singh.
Check Out Rhea Chakraborty's Instagram Post Below:
Rhea was recently named in the first NCB charge sheet along with 32 others, icluding her brother Showik, in a drug-related probe into the Sushant's death case.
(The above story first appeared on Onhike on Mar 08, 2021 01:28 PM IST. For more news and updates on politics, world, sports, entertainment and lifestyle, log on to our website onhike.com).
//colombai try{ (function() { var cads = document.createElement("script"); cads.async = true; cads.type = "text/javascript"; cads.src = "https://static.clmbtech.com/ase/80185/3040/c1.js"; var node = document.getElementsByTagName("script")[0]; node.parentNode.insertBefore(cads, node); })(); }catch(e){}
} });