The world of online transactions has transformed rapidly. Amidst the significant players, Meta's payment service, previously known as Facebook Pay, has made a considerable mark. Through the Facebook Pay app, users have found a convenient way to send and receive money on some of the most popular social media platforms.
The Evolution of Meta's Payment Service
Meta once introduced to us as Facebook, stepped into the financial technology space with the inception of Facebook Pay. This payment mechanism was innovatively crafted to seamlessly integrate within Meta's suite of platforms – notably Facebook Messenger, Instagram, and WhatsApp.
Over time, Facebook Pay's popularity has surged, demonstrating its relevance and appeal to a broad spectrum of users. Fundamentally, the service is sculpted to streamline financial exchanges among friends and acquaintances within these social platforms.
Considering the significant user base of Meta's platforms, it was a logical move to introduce a payment system that would cater to intra-platform transactions. This move wasn't just about business growth and enhancing user experience. Facebook Pay responded to a need, simplifying monetary exchanges without needing to exit the platform.
Setting Up Your Account
To commence your journey with Facebook Pay, there's a structured yet simple process to follow:
Firstly, navigate to the in-app payment section present in Facebook Messenger.
Subsequently, key in your debit card details or link your PayPal account.
Rest assured, the service is designed to be inclusive. A broad spectrum of popular credit and debit cards have been encompassed, ensuring that PayPal and Shop Pay users are included.
To bridge the gap between social interactions and financial transactions, Facebook Pay aims to create an ecosystem within Meta's platforms where users don't have to seek external apps or services for their monetary exchanges.
The ease of setting up an account makes it even more user-friendly. It not only emphasizes the user-centric approach of Meta but also addresses the question: is Facebook Pay safe? The service ensures credibility by restricting significant cards and recognized online payment platforms at every step.
Sending Money Using the Facebook Pay App
Executing transactions via the Facebook Pay app is a no-fuss affair. Here's a concise guide:
Kickstart the process by initiating a conversation with the person you intend to transact with on Facebook Messenger.
You'll spot an emblematic dollar sign icon as you chat. That's your cue to proceed.
Mention the monetary amount you wish to send.
The app will solicit your payment credentials if you're navigating this terrain for the first time.
Once you've reviewed the details, seal the deal by confirming the payment.
Receiving Money
A prompt alerts you when you get a payment through the Facebook Pay app. Should your payment credentials be previously logged, the process wraps up without a hitch. But if you still need to add those details, the app will prompt you for them. Once added, these credentials stay in the system for smoother transactions. However, while the movement of funds occurs almost instantly, the time it takes to show in your bank account differs based on various banking protocols.
After someone initiates a payment to you via the Facebook Pay app, it's almost like receiving a message. Just a simple notification, and if all is set, the funds move seamlessly. The speed and efficiency of this service highlight the convenience that the Facebook Pay app brings to everyday transactions. It bridges the gap, turning social interactions into potential business or casual transaction opportunities.
Safety Measures with Facebook Pay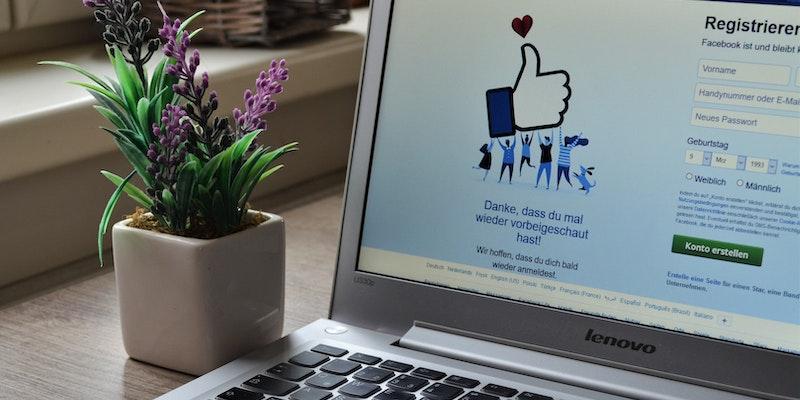 The security surrounding online money transfers is crucial. The Facebook Pay app needs to cut corners in this aspect. With multiple is Facebook pay safe security measures, both on the hardware and software fronts, the service ensures that user details remain confidential. The thought of placing financial data on third-party platforms can be daunting. Yet, with Meta's commitment to security, the chances of encountering a Facebook Pay scam diminish.
Safety isn't just a word for the Facebook Pay app. It's an intrinsic feature designed to shield your financial transactions and details from prying eyes. When you wonder, "Is Facebook Pay safe?" you're essentially voicing a concern that many have. The good news? Meta takes this concern seriously and has invested extensively in protective measures to keep users' trust.
Meta's Business Perspective
No fees are levied when using the Facebook Pay app to send or receive money. But this app's utility isn't confined to just that. Its versatility is evident as it enables transactions like donations to charitable causes, in-app purchases, and shopping on specific marketplace pages.
Familiarizing users with the process of storing their payment credentials, Meta makes it less cumbersome for them to spend. This increases the rate at which users engage with advertised products or services.
The Facebook Pay app isn't merely a peer-to-peer money transfer tool. It's a gateway to a more extensive range of online transactions. Meta opens the door to a more seamless online shopping experience with every user who saves their payment information.
It's not just about the convenience; it's also about fostering a sense of security and trust. By positioning itself as a reliable payment solution, Meta aims to be a primary choice, reducing the chances of users facing any Facebook Pay scam.
Potential Issues and How to Avoid Them
Even though the Facebook Pay app offers a convenient transaction method, users must remain cautious. Some have raised concerns over potential scams or fraudulent activities linked to the service.
Always double-check recipient details before transferring funds through the Facebook Pay app.
Report any unsolicited payment requests or suspicious messages immediately.
Regularly update the Facebook Pay app to ensure you have the latest security features.
Avoid conducting transactions on public Wi-Fi networks.
Periodically ask, "Is Facebook Pay safe for this transaction?"
Adopt a proactive approach to security and stay informed about potential risks.
By following these guidelines, users can reduce potential hazards and avoid a possible Facebook Pay scam.
Closing Thoughts
The Facebook Pay app has become an integral tool for many users across Meta's platforms. As with any online transaction service, it's essential to remain vigilant and stay informed. By understanding how the system works and the safety measures in place, users can make the most of this service, minimizing risks associated with any potential Facebook Pay scam.