'NOS4A2' Season 2 Episode 3: Will Millie defy Manx and find the truth behind her mother's corpse?
Spoilers for 'NOS4A2' Season 2 Episode 3 'The Night Road'
Episode 3 was the first we saw of Millie Manx (Mattea Conforti) walk past the gates of Christmasland and walk up what she called Candy Mountain. Adding herself to what her father, Charlie Manx (Zachary Quinto) would call the "naughty list", Millie decided to not curb her curiosity and understand a bit more of her father's twister Inscape. The start of 'Night Road' saw Millie noticeable upset that he father had yet again left her in Christmasland as he went on to tend to his business. This time, his business was to kill Vic McQueen (Ashleigh Cummings) and capture her son Wayne McQueen (Jason David) in Christmasland. While we know that Millie is fiercely loyal towards her father, we wonder if she will stray away from him after what she sees on the mountain?

Running after her father's Wraith screaming "no" as it left Christmasland, Millie sees a light on top on Candy Mountain. Walking through the woods, she ends up in a home that eerily mirrors her childhood home which was showcased in the second episode titled 'Good Father'. Walking into a room, she sees old clothes that she joyously tries on, only to hear someone walk behind her. When she looks at the mirror, she sees the corpse of her mother who forces her to look back in the mirror. The mirror now shows a reflection of Millie before she became a child of Christmasland, and when she was a normal kid at home with her family. Weirdly enough, her mother's corpse seems concerned when Millie runs away in fear. 
Millie does tell Manx that she saw a light atop Candy Mountain and asks him, "who's up there?" But with Manx threatening her to be a good girl and not end up on the naughty list, Millie doesn't disclose any more of what she encountered on the mountain. The end of the episode though, sees Millie blatantly disobeying her father and taking the head of a deer back home. Once there, she bangs the door and runs away waiting to see who comes out. Out walks the corpse of her mother while calling her name.
This brings up many questions, the main one being why is Millie's mother on the mountain? Why is she in Christmasland at all? 'The Good Father' had shown us how Millie was brought to Christmasland after having killed her mother in the Wraith, but she had no idea her mother was living where she was. With Millie now very intrigued about the corpse on Candy Mountain and the fact that Manx always leaves her alone in Christalsand gives Millie plenty of time to figure out secrets her father has kept hidden in his Inscape. We think if anything, Millie has already begun to explore Christmasland outside of the front gates, which can prove dangerous for her. Her father's strict instructions to keep the children of Christmasland safe doesn't seem to be Millie's top priority now, and we're expecting her to either a) ask more questions about her mother or b) find the answers out on her own. The second choice seems highly plausible since Manx is focused on getting Wayne while Vic puts up a long and hard fight. 
Millie's relationship with her father is strange and it brings to the storyline an exciting oddity, which will eventually unfold Millie's personality and also Manx's Inscape. Her curiosity can prove to be a crazy way for her to uncover who her father really is and we're hoping that while she's daddy's girl now, she might become Manx's foe soon enough.
'NOS4A2' Season 2 episodes air on Sundays at 10 pm ET on AMC.
Yo or Hell No? Vaani Kapoor's Green Traditional Suit By Anita Dongre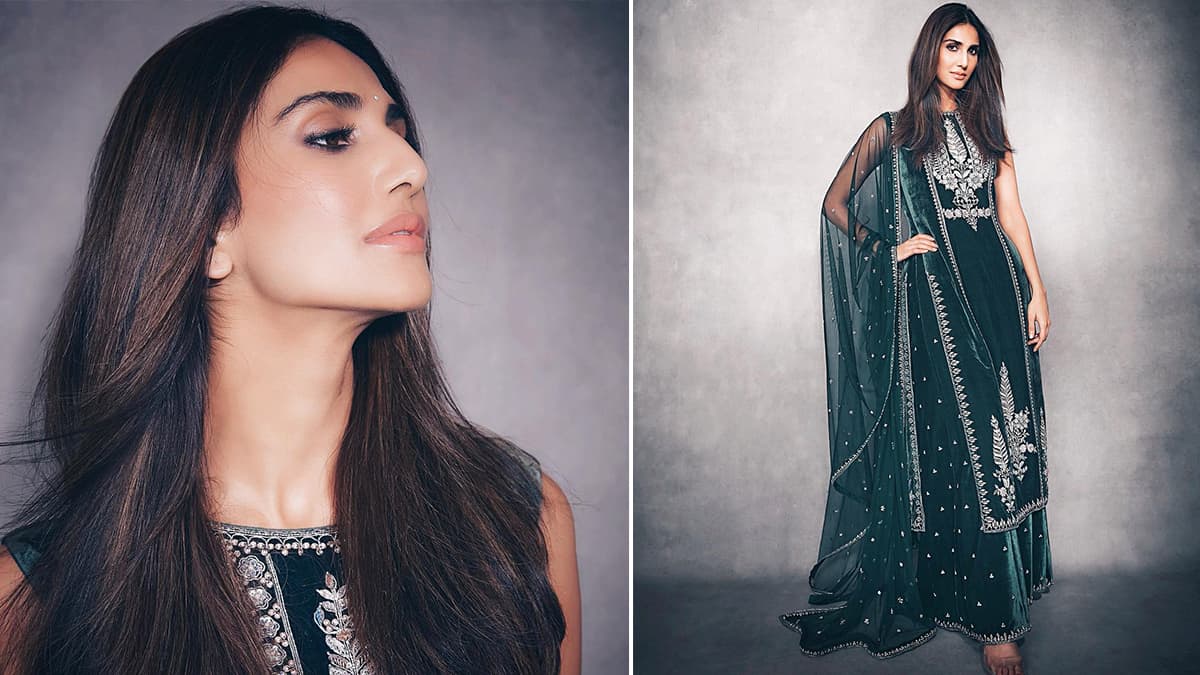 Vaani Kapoor has a great lineup of releases and while she's busy making the most of it, let's grab the opportunity to marvel at her new outings. The War actress recently stepped out wearing a stunning Anita Dongre outfit and she certainly looked ravishing. Styled by the most talented, Mohit Rai and his team, the styling was well put together and though the colour palette may not look striking, it certainly is royal enough and Vaani's doing a fine job nailing it. Fashion Face-Off: Vaani Kapoor or Kiara Advani in Nikita Mhaisalkar? Who Aced the Printed Pantsuit Game?
Speaking of her outfit, Vaani picked a stunning bottle green with silver embroideries on it. The simple A-line kurta was paired with a matching gharara and a dupatta, giving it an all rich and traditional look.  While the silhouette was rather simple, Vaani kept her styling subtle as well. Contoured cheeks, kohled eyes, curled eyelashes and light pink lips amplified her look further. She chose simple straightened hair to go with her outfit and that definitely made it look more ravishing. Vaani Kapoor Goes Desi Glam Chic in a Falguni and Shane Peacock Ensemble!
Vaani Kapoor
Vaani Kapoor (Photo Credits: Instagram)
While we can't stop digging her new look, are you equally in love with that? Do you think Vaani's outfit deserves any attention or is it too loud for your taste? Tweet us your answers @latestly or simply choose the desired option from the box below.
(The above story first appeared on Onhike on Mar 07, 2021 09:00 PM IST. For more news and updates on politics, world, sports, entertainment and lifestyle, log on to our website onhike.com).
//colombai try{ (function() { var cads = document.createElement("script"); cads.async = true; cads.type = "text/javascript"; cads.src = "https://static.clmbtech.com/ase/80185/3040/c1.js"; var node = document.getElementsByTagName("script")[0]; node.parentNode.insertBefore(cads, node); })(); }catch(e){}
} });

Armaan Malik: Wouldn't Be Where I Am Today Without My Mother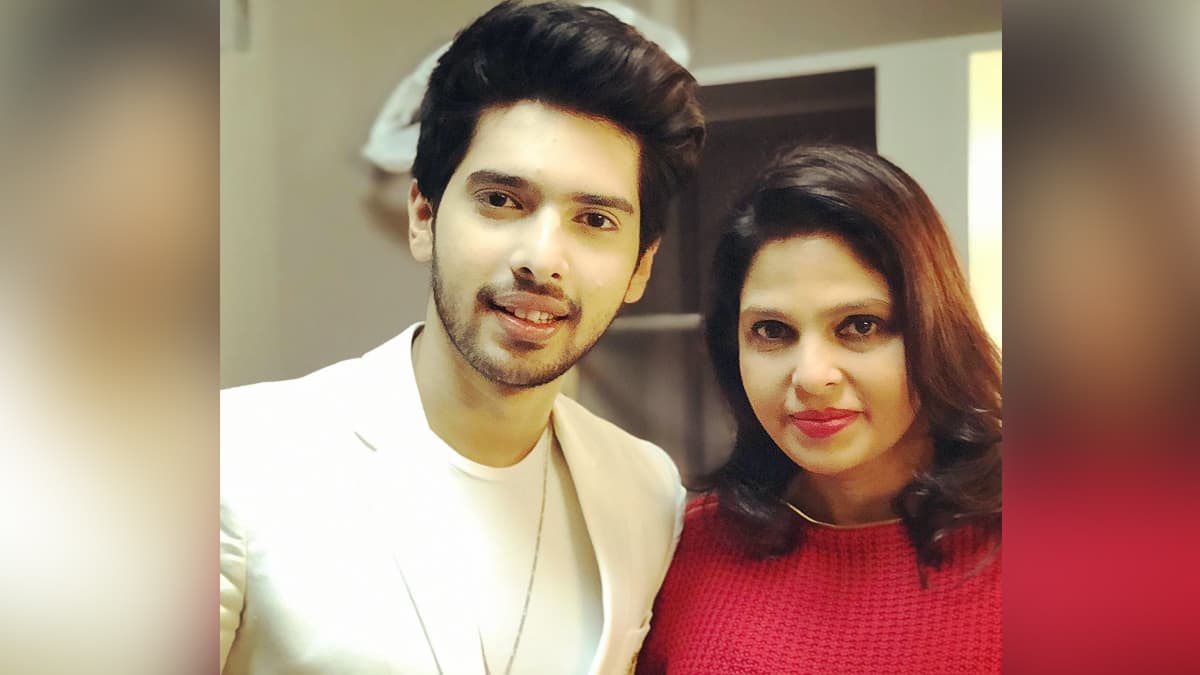 Singer Armaan Malik on Sunday expressed gratitude to his mother Jyothi Malik saying he would not become what he is today without her. "I really wouldn't be where I am today without my mother @jyothimalik," Armaan tweeted on Sunday. On Saturday, Armaan engaged in a conversation with his fans on Twitter. Replying to a fan who asked whether his mother speaks Telugu at home, the singer said: "Haaan she does and she wants me to learn the language badly I hope I can pick it up." Armaan Malik Reminds Music Lovers To Wear Masks at Live Concerts Amid the Ongoing COVID-19 Pandemic.
Another fan asked the singer about his journey in Bollywood, to which Armaan replied: "It's been great! I haven't had time to reflect on it entirely, but I can surely say the best part of my journey is being able to put out music I love and meeting my fans." The singer also shared words of gratitude for his fans, who call themselves "Armaanians". He wrote: "Makes me feel so grateful to have fans like you all. It's a blessing, truly." Armaan Malik Feels New Artists Are Getting a Chance To Work for Bollywood Due to Social Media.
Check Out Armaan Malik's Tweet Below:
I really wouldn't be where I am today without my mother ❤️ @jyothimalik






— ARMAAN MALIK (@ArmaanMalik22) March 7, 2021




On the work front, Armaan had four songs releasing back to back in different languages last month. These are "Guche gulabi" (Telugu), "Yaare yaare" (Kannada), "Hey manasendukila" (Telugu), and "Maamazhai vaanam" (Tamil).
(The above story first appeared on Onhike on Mar 07, 2021 08:31 PM IST. For more news and updates on politics, world, sports, entertainment and lifestyle, log on to our website onhike.com).
Jake Gyllenhaal Reminisces About Working with Late Actor Heath Ledger in Brokeback Mountain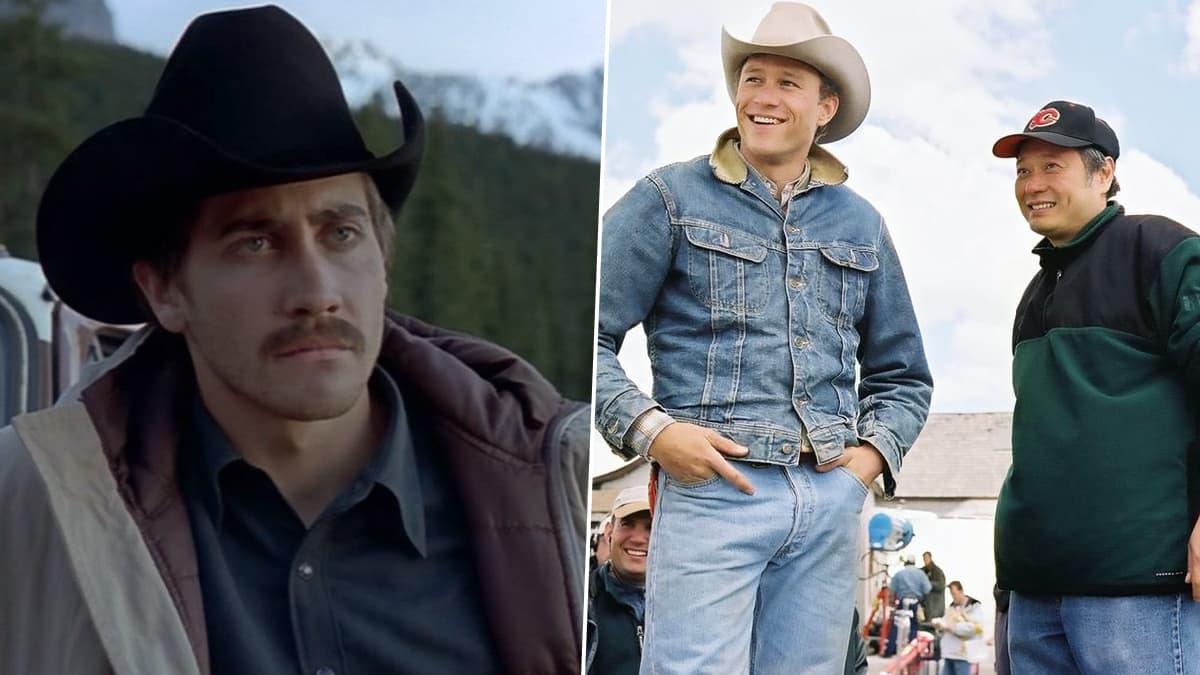 American Hollywood actor Jake Gyllenhaal loves learning from his co actors and one such actor who left a lasting impression on him was late Heath Ledger. During an appearance on a podcast with Marc Maron, the 40-year-old, who worked with Ledger in the Oscar-winning film, Brokeback Mountain, recalled being "in awe" of Ledger's process of preparing for a role. Liam Neeson Reminisces About His Action Movies, Says 'There's a Couple of Fights Left in Me'.
"I've watched so many actors and what they do over the years," he said. Gyllenhaal said,"There're so many actors who do some crazy s*** to get themselves into a scene. I do remember being in awe of watching Heath Ledger and how he would get himself into a scene," he said on the podcast, as reported by contact music. Matthew McConaughey Reminisces Working with Jennifer Lopez in Wedding Planner, JLo's Reply Hints at Its Remake.
"I've mimicked them, I've mimicked their behaviour before takes. Some of those things have worked for me, some of them haven't, some of them have got me in trouble. Like, you can watch someone rile themselves up and they can get really frustrated, they're in the moment," he added.
(The above story first appeared on Onhike on Mar 07, 2021 07:10 PM IST. For more news and updates on politics, world, sports, entertainment and lifestyle, log on to our website onhike.com).