Mieko Shimizu's new single 'Lazy Light' ft William D Drake of Cardiacs is an ethereal slice of lo-fi goodness
UK-based Japanese singer-songwriter and composer Mieko Shimizu is set to premiere her new single 'Lazy Light' on July 3 via Street Furniture Records. This is the latest track off her album 'I Bloom', which released earlier this year. The swirling number is an ethereal slice of undulating lo-fi goodness, and was developed as a collaboration with William D Drake of the seminal band Cardiacs — he both co-wrote and sang guest vocals on the song.
It has been remixed by the Mercury Prize-winning Mike Lindsay (of Tunng fame) and it is perfect for a languid, hazy summer afternoon with nowhere to go and nothing to do. Even the music video for 'Lazy Light' conveys this floating vibe, beckoning us into a dreamy, laidback journey through a smoke-filled landscape. You can check out the meditative and pastel-soaked visuals for Mieko's new offering below:
Mieko and her brother, Yasuaki Shimizu (also a critically acclaimed artiste), arrived in London with a singular goal in mind – to subvert all expectations of what a Japanese female artiste could be capable of. With this statement of intent, Mieko broke into the UK electronic movement under the moniker of Apache 61, garnered plays by the iconic John Peel, and quickly built a name for herself in an underground music scene dominated by male contemporaries.
She soon signed to Haruomi Hosono's label, Daisyworld, releasing her eponymous album and remixing tracks for Yellow Magic Orchestra soon after. This transcendental artiste is also an enigmatic live performer, having supported the likes of Goldfrapp and Massive Attack with Riz MC at the Meltdown Festival, and Kraftwerk at the Sonar music festival in Barcelona.
Mieko Shimizu's reflective and fluid style, backed by haunting vocals from William D Drake, creates a vibe perfect for introspective daydreaming on 'Lazy Light', with its warped and warbling soundscape. The track opens with pitch-bending guitars, in the vein of Connan Mockasin or Mac DeMarco, and then settles down into a super chilled stoner backbeat.
Speaking about the track, Miyuki told MEA WorldWide (MEAWW), "The original 'Lazy Light' was co-written with William D Drake from the Cardiacs. I love William's songs, as they are so beautiful and magical.  They have very strange chord structures with enigmatic Grimm's Fairy Tale-like lyrics. I instinctively thought he would bring a new ray of inspiration."
She also revealed some of the creative sparks that went into making the piece: "'Lazy Light' is based on my friend's death, but the ideology is more about the existence of human beings as energy and that energy still going on after death in some other form, like… particles or atoms. I asked Mike Lindsay from Tunng / Lump to remix this song as I knew he would somehow keep the sensitivity of the original and at the same time bring something completely new and inventive. He definitely didn't disappoint!"
Mieko Shimizu's new single 'Lazy Light' ft William D Drake will be released on July 3 via Street Furniture Records, and we look forward to more therapeutic pieces from this prolific Japanese composer in the future.
Yo or Hell No? Vaani Kapoor's Green Traditional Suit By Anita Dongre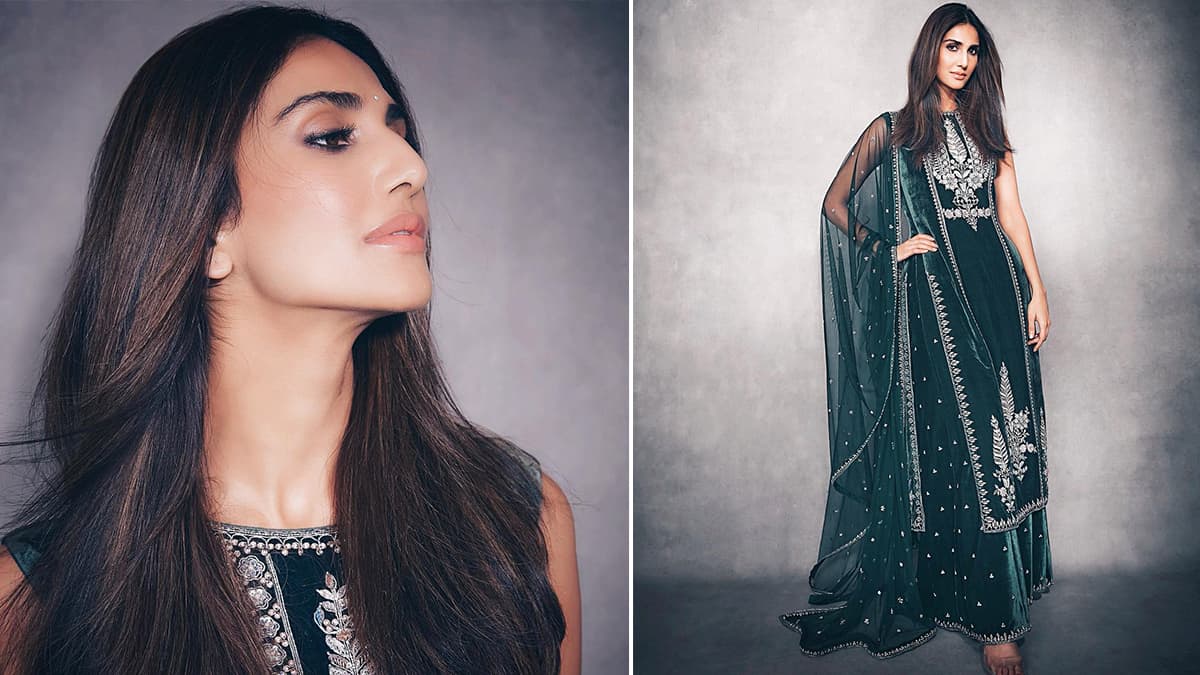 Vaani Kapoor has a great lineup of releases and while she's busy making the most of it, let's grab the opportunity to marvel at her new outings. The War actress recently stepped out wearing a stunning Anita Dongre outfit and she certainly looked ravishing. Styled by the most talented, Mohit Rai and his team, the styling was well put together and though the colour palette may not look striking, it certainly is royal enough and Vaani's doing a fine job nailing it. Fashion Face-Off: Vaani Kapoor or Kiara Advani in Nikita Mhaisalkar? Who Aced the Printed Pantsuit Game?
Speaking of her outfit, Vaani picked a stunning bottle green with silver embroideries on it. The simple A-line kurta was paired with a matching gharara and a dupatta, giving it an all rich and traditional look.  While the silhouette was rather simple, Vaani kept her styling subtle as well. Contoured cheeks, kohled eyes, curled eyelashes and light pink lips amplified her look further. She chose simple straightened hair to go with her outfit and that definitely made it look more ravishing. Vaani Kapoor Goes Desi Glam Chic in a Falguni and Shane Peacock Ensemble!
Vaani Kapoor
Vaani Kapoor (Photo Credits: Instagram)
While we can't stop digging her new look, are you equally in love with that? Do you think Vaani's outfit deserves any attention or is it too loud for your taste? Tweet us your answers @latestly or simply choose the desired option from the box below.
(The above story first appeared on Onhike on Mar 07, 2021 09:00 PM IST. For more news and updates on politics, world, sports, entertainment and lifestyle, log on to our website onhike.com).
//colombai try{ (function() { var cads = document.createElement("script"); cads.async = true; cads.type = "text/javascript"; cads.src = "https://static.clmbtech.com/ase/80185/3040/c1.js"; var node = document.getElementsByTagName("script")[0]; node.parentNode.insertBefore(cads, node); })(); }catch(e){}
} });

Armaan Malik: Wouldn't Be Where I Am Today Without My Mother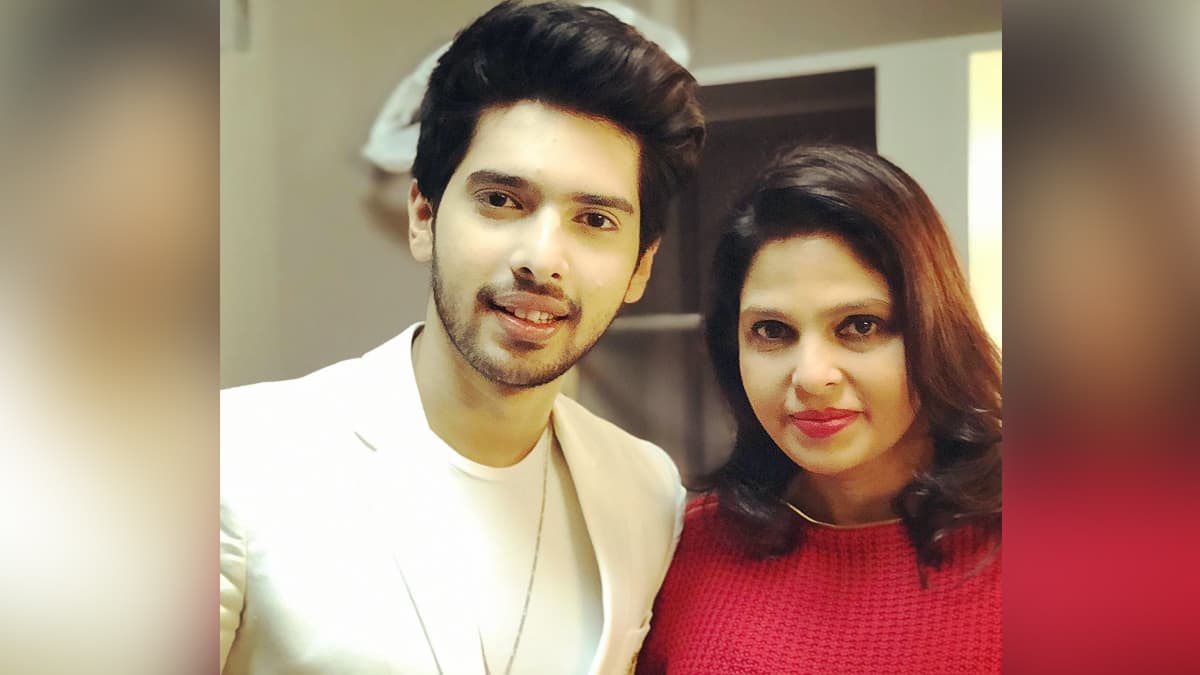 Singer Armaan Malik on Sunday expressed gratitude to his mother Jyothi Malik saying he would not become what he is today without her. "I really wouldn't be where I am today without my mother @jyothimalik," Armaan tweeted on Sunday. On Saturday, Armaan engaged in a conversation with his fans on Twitter. Replying to a fan who asked whether his mother speaks Telugu at home, the singer said: "Haaan she does and she wants me to learn the language badly I hope I can pick it up." Armaan Malik Reminds Music Lovers To Wear Masks at Live Concerts Amid the Ongoing COVID-19 Pandemic.
Another fan asked the singer about his journey in Bollywood, to which Armaan replied: "It's been great! I haven't had time to reflect on it entirely, but I can surely say the best part of my journey is being able to put out music I love and meeting my fans." The singer also shared words of gratitude for his fans, who call themselves "Armaanians". He wrote: "Makes me feel so grateful to have fans like you all. It's a blessing, truly." Armaan Malik Feels New Artists Are Getting a Chance To Work for Bollywood Due to Social Media.
Check Out Armaan Malik's Tweet Below:
I really wouldn't be where I am today without my mother ❤️ @jyothimalik

— ARMAAN MALIK (@ArmaanMalik22) March 7, 2021




On the work front, Armaan had four songs releasing back to back in different languages last month. These are "Guche gulabi" (Telugu), "Yaare yaare" (Kannada), "Hey manasendukila" (Telugu), and "Maamazhai vaanam" (Tamil).
(The above story first appeared on Onhike on Mar 07, 2021 08:31 PM IST. For more news and updates on politics, world, sports, entertainment and lifestyle, log on to our website onhike.com).
Jake Gyllenhaal Reminisces About Working with Late Actor Heath Ledger in Brokeback Mountain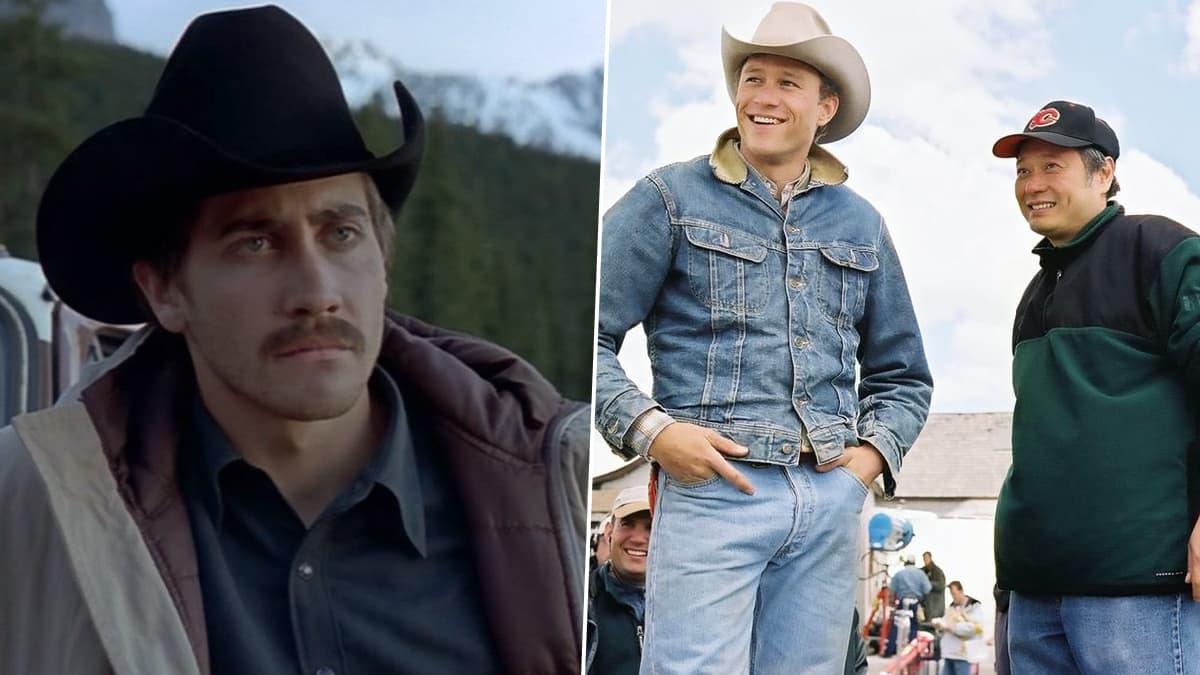 American Hollywood actor Jake Gyllenhaal loves learning from his co actors and one such actor who left a lasting impression on him was late Heath Ledger. During an appearance on a podcast with Marc Maron, the 40-year-old, who worked with Ledger in the Oscar-winning film, Brokeback Mountain, recalled being "in awe" of Ledger's process of preparing for a role. Liam Neeson Reminisces About His Action Movies, Says 'There's a Couple of Fights Left in Me'.
"I've watched so many actors and what they do over the years," he said. Gyllenhaal said,"There're so many actors who do some crazy s*** to get themselves into a scene. I do remember being in awe of watching Heath Ledger and how he would get himself into a scene," he said on the podcast, as reported by contact music. Matthew McConaughey Reminisces Working with Jennifer Lopez in Wedding Planner, JLo's Reply Hints at Its Remake.
"I've mimicked them, I've mimicked their behaviour before takes. Some of those things have worked for me, some of them haven't, some of them have got me in trouble. Like, you can watch someone rile themselves up and they can get really frustrated, they're in the moment," he added.
(The above story first appeared on Onhike on Mar 07, 2021 07:10 PM IST. For more news and updates on politics, world, sports, entertainment and lifestyle, log on to our website onhike.com).