Kargil Vijay Diwas: Anushka Sharma pays tribute to martyrs who sacrificed their lives: A salute to the courage
A slew of Bollywood celebrities have paid tributes to the heroes who sacrificed their lives 21 years ago in the Kargil war. Kargil Vijay Diwas
A slew of Bollywood celebrities have paid tributes to the heroes who sacrificed their lives 21 years ago in the Kargil war. Kargil Vijay Diwas is celebrated every year on July 26th. On this day, the country pays their respect and honors the soldiers who sacrificed their lives by defeating Pakistan's troops in the war that lasted for around 60 days. The Kargil war came to an end on this day 21 years ago.
To mark this event, celebrities from all over the country took to their social media account and paid tribute to the martyrs who sacrificed their lives for our country. Amongst these celebrities, actress Anuska Sharma also took to her Instagram account and paid her respects to the war heroes. Anuska's father Colonel (Retd.) Ajay Kumar Sharma also fought in the Kargil War of 1999.
Taking to her Instagram stories, she wrote a heartfelt post saying, "A salute to the courage of our soldiers who protected our nation and its people. Your sacrifices will be remembered forever #KargilVijayDiwas."
On the work front, Anuska was last seen in Zero, directed by Aanand L Rai. She is yet to announce her next project as an actor. But the actress has her hands full in producing series and movies. Her latest productions were Paatal Lok and most recently Bulbbul. The Netflix original film stars Tripti Dimri, Rahul Bose and Avinash Tiwary.
The actress has been spending time the lockdown with her hubby cricketer Virat Kohli. She has also been quite active on social media keeping fans up to date with her daily routines and goofing around with Instagram filters.
Meghan Markle Accuses the British Royal Family of Racism in Oprah Winfrey Interview, Claims She Had Suicidal Thoughts During Pregnancy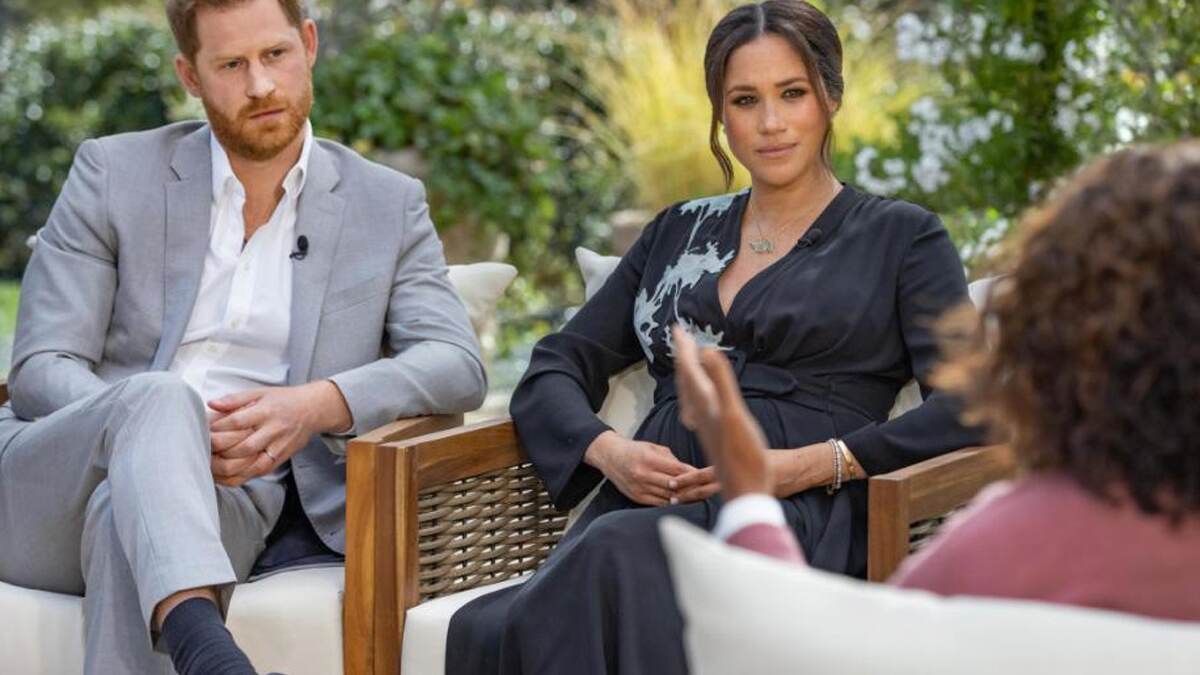 Duchess of Sussex Meghan Markle claimed she felt alone fighting constant media speculation and "falsehoods perpetuated" by "the firm", her description for the British royal family, ever since her marriage to Prince Harry in 2018, in an explosive interview with Oprah Winfrey. In the hotly-anticipated interview which aired on CBS on Sunday at 8 p.m., Meghan also accused the Royal family of being cold and racist, especially towards her and their son Archie, which pushed the couple away. Prince Harry-Meghan Markle On Oprah Winfrey Interview: Here's How Tyler Perry Rescued The Couple After Their Security Was Stripped.
Meghan said the fear for their child, for whom no security was offered by the Royal family, and the growing scrutiny also had a damaging effect on her mental health, and she claimed going through suicidal thoughts while she was pregnant. "I was ashamed to say it at the time I just didn't want to be alive any more. And that was a very real and clear, and frightening and constant thought," she said in the two-hour pre-recorded interview, adding that the Palace refused to protect her. Meghan Markle On How Buckingham Palace Will React To Interview With Oprah Winfrey: How Could They Expect We Would Still Just Be Silent
"My regret is believing them when they said I would be protected," a teary-eyed Meghan said at the end of the interview she gave along with Harry. Meghan spoke at length about the issue of Archie's skin colour. "In those months when I was pregnant, we have in tandem the conversation of, 'He won't be given security. He's not going to be given a title', and also concerns and conversations about how dark his skin might be when he's born," she said, revealing that while the couple didn't refuse for the official photo when Archie was born, Markle was scared for his safety.
"There was a lot of fear surrounding it. I was very scared of having to offer up our baby, knowing they weren't going to be kept safe," she said, adding that the information was relayed to her by Harry, who later in the interview, refused to share the details of the conversation, or with whom he had the conversation, since he felt it would be "very damaging to them". "I went to human resources and asked for help and the person told me this. 'My heart goes out to you because we see how bad it is. But we can't help you because you're not a paid employee of the institution'," recalled Meghan.
Harry later in the interview expressed how helpless and ashamed he felt around at that time, and later realised how he had been "trapped" all along just like the "rest of his family". Harry revealed that while he loves his grandmother, Queen Elizabeth II, and his brother, Prince William, despite the "space" between their relationship, he hopes "time will heal" it. Yet, he is not sure about his relationship with his father, Prince Charles, and feels "let down" by him, since Harry felt that the family had the opportunities to be there for them.
Harry referenced how his father stopped taking calls after the couple informed the Palace of stepping back as active members of the Royal family, before they had made the formal announcement. The media, too, then had accused the couple of blindsiding the Queen, with their decision. Harry refuted the rumours and claimed that he spoke with the Queen and his father, before making the formal announcement on January 7, 2020.
He also claimed that the family cut him off financially, and took away the security, which is what forced them to make deals with platforms such as Netflix and Spotify, to pay for the security for his family, including their upcoming baby, a girl. Harry added that the couple survived on the money left to them by his late mother, Princess Diana. Talking about Diana, Harry revealed that while she would have been "angry" at their decision to step back as Royals, she would have understood their decision, since it made them "happy".
(The above story first appeared on Onhike on Mar 08, 2021 12:11 PM IST. For more news and updates on politics, world, sports, entertainment and lifestyle, log on to our website onhike.com).
//colombai try{ (function() { var cads = document.createElement("script"); cads.async = true; cads.type = "text/javascript"; cads.src = "https://static.clmbtech.com/ase/80185/3040/c1.js"; var node = document.getElementsByTagName("script")[0]; node.parentNode.insertBefore(cads, node); })(); }catch(e){}
} });

Grammys 2021: Taylor Swift, Harry Styles, BTS and More to Perform at the 63rd Annual Grammy Awards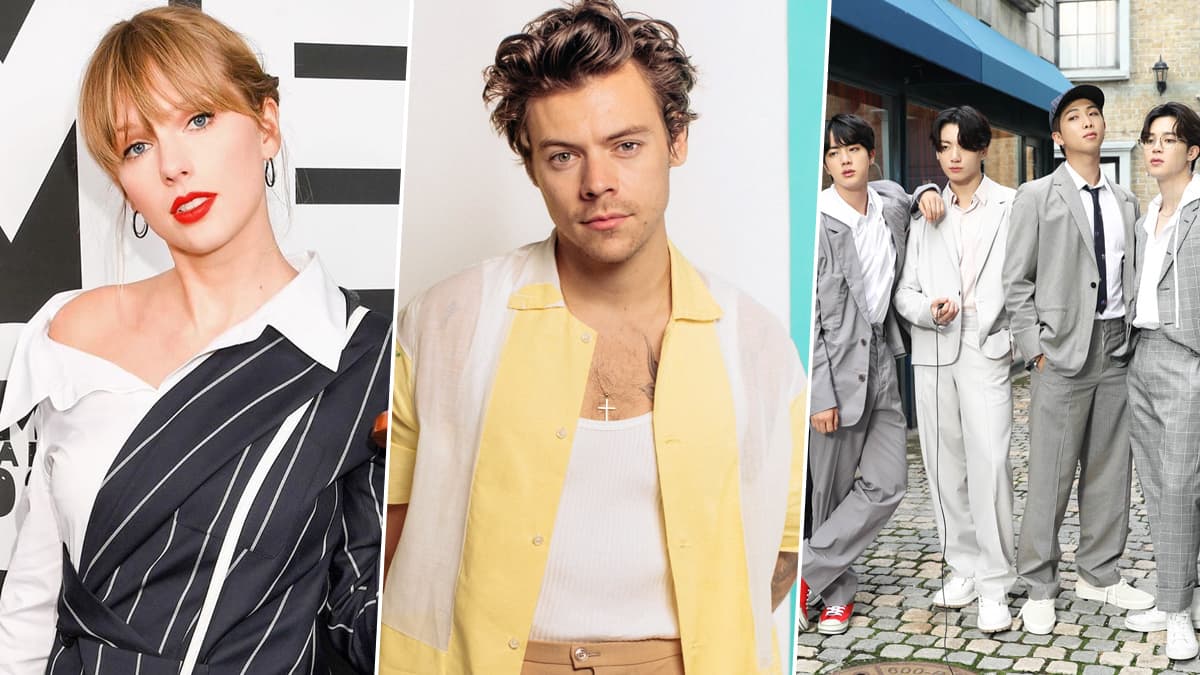 The Recording Academy has announced the names of the artistes set to perform at the 63rd Grammy Awards and the list includes big wigs of music industry like Taylor Swift, BTS, Harry Styles, Chris Martin, Cardi B, Dua Lipa and Billie Eilish. The full performance lineup of the 2021 ceremony, which was uploaded on the official website of Grammy Awards, also feature Puerto Rican rapper Bad Bunny, psychedelic soul band Black Pumas, singers Brandi Carlile, DaBaby, Doja Cat, Mickey Guyton, Haim, Brittany Howard and Miranda Lambert. GRAMMYS 2021: Here's How the 63rd Annual Grammy Awards Will Be Celebrated amid COVID-19 Pandemic.
According to the press release, "Artists will be coming together, while still safely apart, to play music for each other as a community and celebrate the music that unites us all." Rapper Lil Baby, John Mayer, Megan Thee Stallion, Maren Morris, Post Malone, Roddy Ricch will also perform. Dua Lipa, Ricch and Swift are among this year's top nominees, with six nods each, while pop star Beyonce is leading the list with nine nominations. After Weekend, Halsey Also Slams Grammys for Corruption, Says 'Hoping for More Transparency '.
The ceremony, scheduled to be held on March 14, will take at the Los Angeles Convention Center with COVID-19 protocols in place. Other venues will be used for the reading of nominations and announcement of winners in various categories. Trevor Noah will be hosting the show.
(This is an unedited and auto-generated story from Syndicated News feed, Onhike Staff may not have modified or edited the content body)
} });

Prince Harry-Meghan Markle On Oprah Winfrey Interview: Here's How Tyler Perry Rescued The Couple After Their Security Was Stripped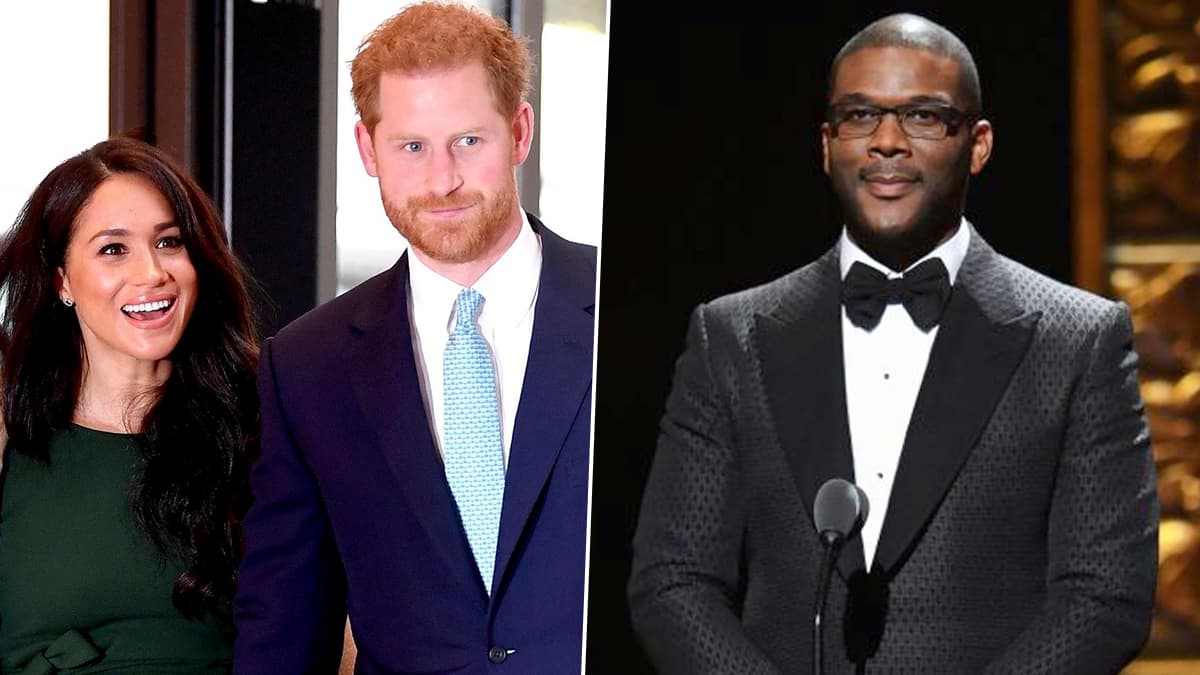 Prince Harry and Meghan Markle decided to break away from the Royal Family and last year, they moved to Canada. But it wasn't as smooth as it sounds. Harry and Meghan in their expose interview with Oprah Winfrey shared that their royal security was stripped all of a sudden and they panicked. That's when their friend Hollywood filmmaker Tyler Perry came to their rescue. He let them stay at his California residence for three months and also extended his security for their protection. Meghan Markle On How Buckingham Palace Will React To Interview With Oprah Winfrey: How Could They Expect We Would Still Just Be Silent
Speaking to Winfrey, Harry recounted, "While we were in Canada, in someone else's house, I then got told, short notice, that security was going to be removed. At this point, everyone knew, thanks to the Daily Mail, our exact location." He further added, "So suddenly it dawned on me, 'Hang on, the borders could be closed, we're going to have our security removed, who knows how long lockdown is going to be, the world knows where we are, it's not safe, it's not secure, we probably need to get out of here."
Tyler Perry offered Harry and Meghan his home for "several months" and he gave them his security too when they moved to the US #OprahMeghanHarry pic.twitter.com/Tf5kN0gJ9B

— Dionne Grant (@DionneGrant) March 8, 2021









Harry revealed that the reasoning behind leaving them defenseless was a 'change of status' as they were not active members of the Royal family.
(The above story first appeared on Onhike on Mar 08, 2021 11:45 AM IST. For more news and updates on politics, world, sports, entertainment and lifestyle, log on to our website onhike.com).
//colombai try{ (function() { var cads = document.createElement("script"); cads.async = true; cads.type = "text/javascript"; cads.src = "https://static.clmbtech.com/ase/80185/3040/c1.js"; var node = document.getElementsByTagName("script")[0]; node.parentNode.insertBefore(cads, node); })(); }catch(e){}
} });