Breaking Bad: The Heartwarming Walter White Scene Deleted From the Series Finale
Any true lover of television has watched the thrilling Breaking Bad at least once. The show's mix of familial drama and heart-pounding crime exploits makes the show a masterpiece in modern television, and extremely popular among its loyal fans.
These fans were rewarded by a fitting end to the acclaimed show, which can be a difficult accomplishment. Shows that are as loved by their fans as Breaking Bad is can have a hard time sticking the landing, shown by the reviled Game of Thrones finale.
Breaking Bad was one of the rare shows that had a satisfying conclusion, and one that could have been made even more emotional with the inclusion of one heartwarming deleted scene. 
What is 'Breaking Bad' about?
Breaking Bad follows the turn of science teacher and family man Walter into a ruthless drug lord who goes by the fearsome street name Heisenberg. Walt sinks deep into the world of meth-making and selling in order to make money for his family's future security, which leads him into the path of a number of even more dangerous criminals.
Walt, and his partner Jesse Pinkman (Aaron Paul), uses his intellect to escape many a tough situation but in the end, the two cannot outrun all of their demons. Jesse's experience after the conclusion of the television series can be seen in the Netflix original movie El Camino: A Breaking Bad Story and many characters from the show can be seen in the spinoff series Better Call Saul, which focuses on Walt confidant and lawyer Saul Goodman (Bob Odenkirk).
In the show's finale, Walt seeks to finish what he started when he began meth-making by delivering a large amount of money to his family. This is a difficult task, as many powerful groups seek to find and kill Walt for his past actions.
The 'Breaking Bad' series finale
In the show's fifth and final season Walt finally gets what is coming to him, and the final episode of the show is one of the most violent in the show's long and bloody history. In the show's exceptional finale Felina, Walt ties up the loose ends from his troubled past, which includes saving his former partner Jesse.
Despite Walt's rescue of his former partner, the deep wounds that Walt has caused are too much for the two to repair. Walt's rescue mission of Jesse includes the extremely violent and memorable scene in which a group of Nazis is killed.
Walt is able to accomplish this by the use of his ingenious Gatling gun car invention, which results in the brutal death of a number of neo-Nazi drug dealers. This triumph is short-lived, as the show's main character must flee, and the series eventually ends with Walt's final moments of life.
The emotional scene that was deleted from the series finale
During the series finale, Walt makes a telephone call while he pretends to be a reporter with the Times. In a deleted scene following the call, Walt was supposed to see an old student from his past.
Walt asks his former pupil if he was a good teacher, which the student says that he was. The student even recalls a lesson in which Walt used different chemicals to change the color of a flame.
This moment reveals a key part of the tragedy that is the life of Walter White. A good teacher, husband, and father is corrupted past the point of redemption, but the viewer knows that his life could have been different, and better.
This is proven by the former student, who still remembers his high school teacher all these years later. The heartwarming scene was cut out of the televised finale to save on time and can be seen on the show's DVD special features.
Meghan Markle and Prince Harry's Interview With Oprah Winfrey To Air This Weekend – Here's How to the Watch It on TV and Online?
Meghan Markle and Prince Harry's interview with Oprah Winfrey is currently the talk of the town. With 'bullying' allegations against Markle by Buckingham Palace's staff, the above conversation is much-awaited, as it can drop some major bombs. This also happens to be one of the biggest television events of the year. FYI, the interview will first air in the United States on Sunday (March 7) which will be followed by on Monday (March 8) for the peeps in the United Kingdom (UK). Just in case, you are wondering, where to watch this explosive interview, fret not, as we've got you covered. Meghan Markle's Suits Co-Star Patrick J Adams Supports Her Against Buckingham Palace's Bullying Attack (View Tweets). 
When is Oprah's Interview with Meghan and Harry Airing?
Titled Oprah With Meghan and Harry: A CBS Primetime Special, the conversation will air on CBS in the US. at 8 PM EST/PST and 7 PM CT on March 7. For the UK audience, it'll air a day later i.e March 8 on ITV.
How to Watch The Interview Online?
If you are the one who does not have a cable at home, no worries, as still, you can watch Meghan and Harry's interview. All you need is subscriptions on the American apps where the conversation will go live. You can watch it on CBS' new Paramount Plus OTT service.
Well, if that does not work, there are still options. Reportedly, the interview will also stream on several live-TV streaming services, including Hulu Live TV, YouTubeTV, FuboTV, and Sling TV.
Teaser Already Out!
To attract the viewers, the teaser clip of the interview has been already dropped, giving a glimpse into what should be expected from the same. Have a look at it below.
Lastly, the tell-all-interview might see the two talk about why they stepped down from the royal duties, rumours about their marriage to pregnancy and the latest chaos surrounding Buckingham Palace where it has given a green signal to investigate bullying reports by a former staff made against Duchess of Sussex. Stay tuned.
(The above story first appeared on Onhike on Mar 06, 2021 03:45 PM IST. For more news and updates on politics, world, sports, entertainment and lifestyle, log on to our website onhike.com).
//colombai try{ (function() { var cads = document.createElement("script"); cads.async = true; cads.type = "text/javascript"; cads.src = "https://static.clmbtech.com/ase/80185/3040/c1.js"; var node = document.getElementsByTagName("script")[0]; node.parentNode.insertBefore(cads, node); })(); }catch(e){}
} });

Paris Hilton Reacts to Sarah Silverman's Apology After the Comedian Mocked Her During 2007 MTV Movie Awards – WATCH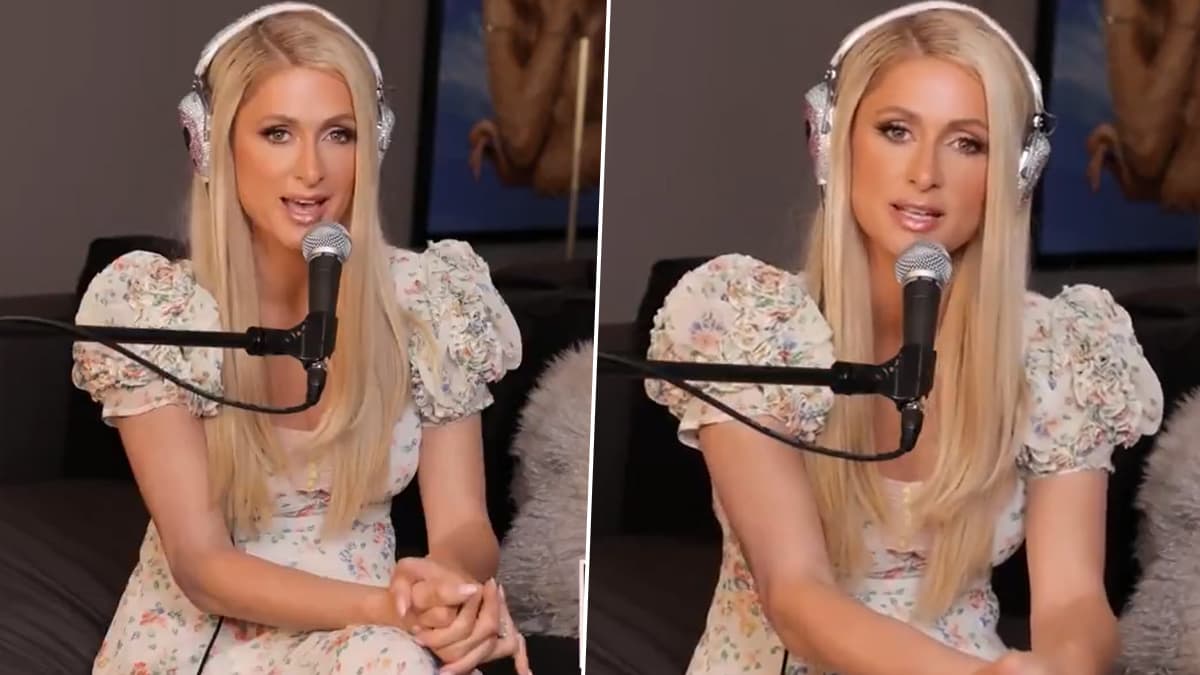 Socialite Paris Hilton has revealed that she was "shocked" after actress-comedian Sarah Silverman apologised for making fun of her in 2007, at the MTV VMAs. "I was not expecting an apology. I wasn't asking for one, that was just my sister, you know, being very protective and wanting an apology. So, yeah, I was very shocked when I got it," Hilton said on her podcast, "This Is Paris", reports E!online. Paris Hilton Gets Engaged to Boyfriend Carter Reum, and Her Smile Shines As Bright as the Diamond on Her Finger (View Pics).
Earlier this week Hilton had opened up about "cruel and mean treatment", and how "painful" it was for her to be the butt of jokes by David Letterman and Sarah Silverman. Following Hilton's interview, Silverman, on her podcast, "The Sarah Silverman Podcast", issued an apology and said that she felt bad for the former. "The crowd went bananas, and while I was thrilled at the success of my monologue, I remember spotting her in the audience, I really do, and I remember seeing that look on her face and my heart sank," she recalled. Paris Hilton Can't Stop Praising 'Promising Young Woman'; Singer's 2006 Song 'Stars Are Blind' Features in the Film (Watch Video).
Paris Hilton Reacts to Sarah Silverman's Apology
I respond to Sarah Silverman's apology after opening up about my emotional experience at the 2007 MTV Movie Awards.






Click link in bio to listen to "This is…Live" now. pic.twitter.com/NoAX76OhvQ

— Paris Hilton (@ParisHilton) March 5, 2021
Sarah Silverman Making Fun of Paris Hilton at 2007 MTV Movie Awards
Don't forget @SarahKSilverman attacking @ParisHilton which absolutely breaks my heart





— Leigh Van Bryan (@LeighBryan) March 3, 2021
"There was a person under there. A couple days later I wrote her a letter apologizing, felt awful and I never heard back, I certainly wouldn't expect to anyways," Silverman had said.
(The above story first appeared on Onhike on Mar 06, 2021 03:15 PM IST. For more news and updates on politics, world, sports, entertainment and lifestyle, log on to our website onhike.com).
} });

Janhvi Kapoor Shares Glimpse of Her Birthday Cake from Sets of Good Luck Jerry (See Pic)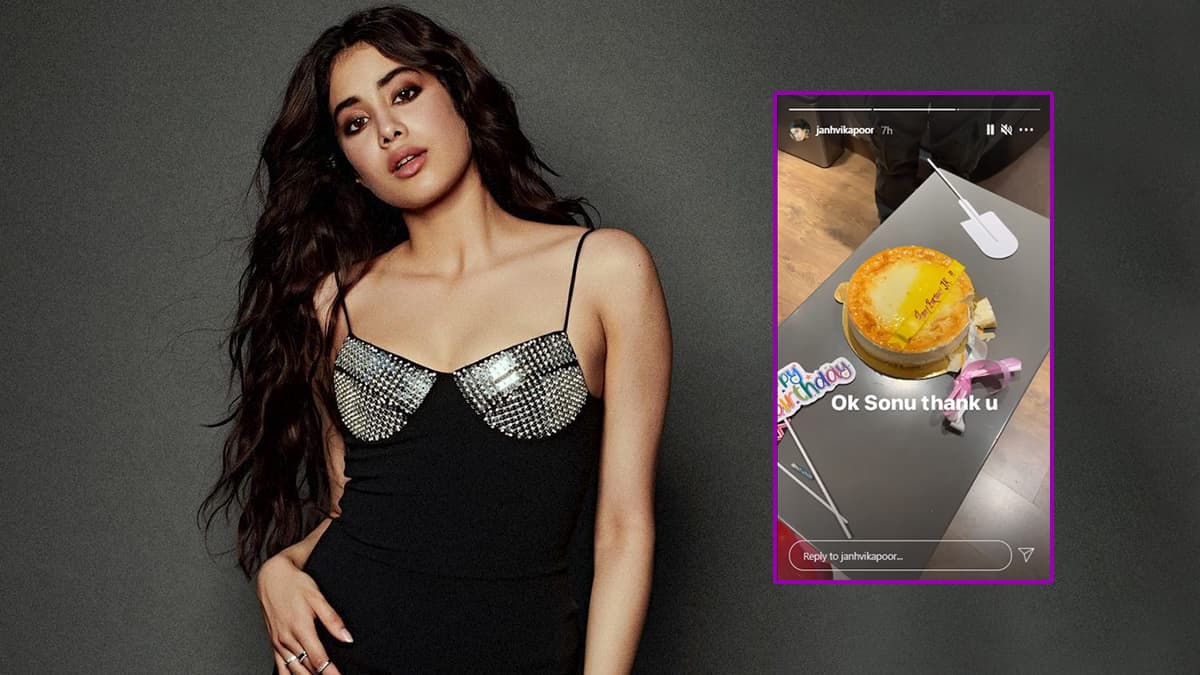 Bollywood actor Janhvi Kapoor, who is currently shooting for her next film Good Luck Jerry, shared a glimpse of her birthday cake from the sets of the movie. Celebrating her 24th birthday, the Dhadak actor shared a short video on her Instagram story, giving a glimpse of her delicious birthday cake that her crew had got for her. Expressing her gratitude for the team she wrote "thank you" along with the video. In the video, Janhvi can be seen filming her birthday cake, as she pans the camera towards one of her crew members holding a placard, with "I came for cake" written on it. Janhvi Kapoor Birthday Special: From Roohi to Dostana 2, Every Upcoming Movie of the Gunjan Saxena Star.
Janhvi's cousin Shanaya Kapoor also wished her sister on the occasion by sharing a collage of two photos, which showed them hugging each other. One photo showed the sisters as children while the other showed them all grown up. Along with it, she wrote, "Happy birthday @janhvikapoor love you." Alia Bhatt also took to her Instagram story and shared a mesmerising photo of Janhvi. Along with the photo, she penned a sweet note for her that read, "Happy birthday you beautiful soul. Have the best best dayy." Janhvi Kapoor Birthday Special: We Distinguish Her as Someone Who Believes in Making Exuberant Appearances (View Pics).
Janhvi Kapoor's 24th Birthday Cake:
Janhvi Kapoor's 24th Birthday Cake (Photo Credits: Instagram)
Meanwhile, on the work front, Janhvi will next be seen in 'Roohi', which is set to hit the big screens on March 11 this year. It also stars Rajkummar Rao and Varun Sharma in the lead roles. The upcoming horror-comedy will become the first film to arrive in theatres after the Ministry of Information and Broadcasting allowed cinema halls nationwide to operate at full capacity from February 1 with COVID-19 safety protocols put in place. The film is based on the lines of the 2018 hit film 'Stree', which featured Shraddha Kapoor and Rajkummar Rao in lead roles.
//vdo (function(v,d,o,ai){ai=d.createElement('script');ai.defer=true;ai.async=true;ai.src=v.location.protocol+o;d.head.appendChild(ai);})(window, document, '//a.vdo.ai/core/latestly/vdo.ai.js');
//colombai try{ (function() { var cads = document.createElement("script"); cads.async = true; cads.type = "text/javascript"; cads.src = "https://static.clmbtech.com/ase/80185/3040/c1.js"; var node = document.getElementsByTagName("script")[0]; node.parentNode.insertBefore(cads, node); })(); }catch(e){}
} });