'Bacurau' and its paradoxical argument about globalization
One of the great advantages of the new boom in online content is the possibility of enjoying a completely different type of cinema than the one we are used to. An exploration in author stories, but also in the way cinema is transforming. In the case of Bacurau , by Kleber Mendonça Filho, it is also a delightful journey through the cinematographic as a vehicle to get to know and delve into the way in which we understand the current world and its possible variants.
Perhaps the most interesting thing about Bacurau is his subjective gaze on an objective subject: Mendonça Filho's film tells the story of a Brazilian community that is determined to confront modernization and modernization with all the weapons that its most deeply-rooted customs offer them . And while it seems like a benign metaphor for identity and the search for a reason to understand the personal in the midst of mass culture, it is also a journey toward more complicated ideas about the modern individual.
Mendonça Filho takes power relations, new perceptions about communication and contemporary cultural ambitions to contextualize the daily struggle of a small community. This curious scale allows you to understand the motivations of your script from a new perspective and also create the feeling that the narration could happen anywhere and at any time. The timeless allows Bacurau to spread like a strange optic that encompasses the individual as part of a system, but also the small exceptions that distance him from the common center of things.
Bacurau and its effects game
All of the above through an iron character that, as in other director's works, is sustained on the basis of character and the desire to remain to build something more powerful. To create the necessary tension for a small work but with great ambitions, Mendonça Filho makes interesting decisions such as starting the film from a wide – and almost magical – plane, and  then focusing his attention on a common couple crossing a dark road. Teresa (Barbara Colen), a native of the village that gives the film its title, is the first face the camera focuses on.
The thoroughness of the resource seems to give it a curious role, which is really nothing more than a deceptive resource to narrate the thousands of peripheral situations that support this strange script, which often opts for traps and mirror games, to lead the viewer to the very center of history. Teresa is the context, but she is not the center of the action and by the time the story makes it clear it is evident that it will be a trick that the narration will use over and over again.
The film has a lot of magical realism: there are a lot of splintered coffins, a radiant mountain in the dark, dreamlike landscapes that baffle for their beauty. All of the above together with a pragmatic vision of time that Mendonça Filho brings to the narration with unexpected blows.
Political posters show real Brazil, while small bites of hallucinogens – which the characters mistake for a joyous sense of freedom -  turn the scene into a radiant mix of colors and sounds. In Bacurau nothing is what it seems, nothing makes real sense, nothing is real unless the camera focuses and contextualizes it. Perhaps the most unusual in the midst of a rather sober narration.
The peculiarity of its characters
Bacurau is full of an extravagant fauna of inexplicable characters: from a sweet prostitute, a heartbroken doctor, a gangster who does not understand too much his return to common life … The town is a melting pot of very strange versions of the reality that It has the same intention: to create the sensation that in reality, the film is an oral narration that is not lavished in a simple way . As if it were a substitute for the legendary Macondo de Garcia Marquez, Bacurau is better understood from its characters – those without names and those who are destined to lead the viewer through its intricate streets – than from the scenes they star in.
Of course, in Bacurau not everything is dreamlike or lacks connection with the real world. Modern life is manifested in deficiencies and it is just that common thread with what happens beyond the magical borders of the tiny town, which makes the script have an unusual three-dimensional quality.
Everything seems to happen at the same time: while in Bacurau the extraordinary situations follow one another, on the other side there are disputes over the supply routes closed due to endemic violence, food is not enough for everyone and there is a very clear connotation of the very pragmatic and realistic rigors suffered by the villagers.
But even so, the film has enough evocative power to narrate an apparently small story, which ends up surprising for its power, beauty and eloquence. As if from the rickety wooden doors of the town, another new and unknown universe could be seen. Perhaps its greatest strength.
Sajid Khan Pays Emotional Tribute to Late Brother Wajid Khan with a Change in Surname, Says 'Call Me Sajid Wajid'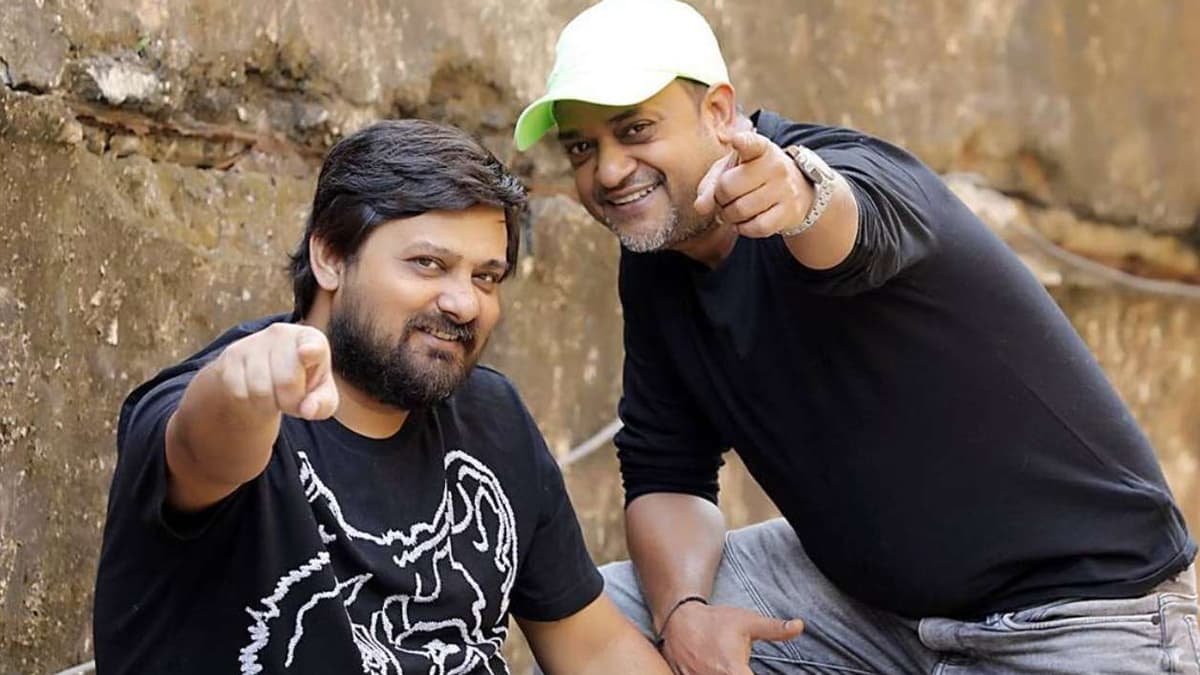 Sajid Khan, of the popular composer duo Sajid-Wajid, says his life has changed drastically ever since brother Wajid's demise in June last year. "Please feel free to call me Sajid Wajid because I have changed my surname to Wajid. As long as I'm alive, I'll keep working hard so that everyone remembers his name," a teary-eyed Sajid uttered with pauses, struggling for words, as he opened up to IANS. Composer Sajid Khan Wants Fans to Call Him Sajid-Wajid, Says 'I Am No One Without Him'.
"Life has changed a lot. I don't know what to say. Somewhere I have a feeling that he is always with me and that's what keeps me going. But everything has changed — our home, people's perspectives, everything. He was just 47, and in these 47 years he has never been separate from me. We have grown up together eating from the same plate, and suddenly he passed away in front of my eyes. I still can't believe this," he said. Indian Pro Music League's Anthem Is Special for Sajid Khan As It Is His Last Composition with Late Brother Wajid Khan.
"I don't talk on this topic much. I have sealed Wajid in my heart. He is very much intact in my heart and will always be there," he said. Talks veers to the emerging fad of online performances in the time of Covid. Is he interested in doing something like that? "I did a few online performances last year — that too so that I could entertain Wajid, because he was hospitalised at that time. After that, I haven't done any online performance. I think I want to stick to film music right now, it is a huge responsibility," Sajid replied.
Talking about Bollywood music, netizens often complain about remixes dominating the scene and original compositions taking a backseat. What is his take? "I am not doing that (remix), so I am not affected by what people say. This is a phase which will eventually pass. Bollywood is like a sea, and music patterns are the waves. So many waves come and go, this is one of them. Some work, some don't," the composer explained.
"Talking about entire India, not just Bollywood, our music will continue to live as long as we retain the melody. We are very melodious people who feel like singing and dancing on every small occasion. Different phases will come and go but good melody and lyrics will never die in Indian music," he further suggested.
Sajid is currently associated with the Zee TV music reality show "Indian Pro Music League". Talking about the same, he shared: "This is a very next generation show which accommodates so many people and provides us a good scope for interaction with the contestants of our teams. Maybe today's newcomers joining the show will turn out to be the captains 10 years later! They are getting a good opportunity for music as well as grooming through this show."
Since the show promises to give an opportunity to new singers, what quality does Sajid look for in a budding talent? "The first quality which I see in a new singer is whether he or she is a good human being and well mannered. If you are a moderate singer, I can bring out your talent by using certain techniques. But for me it is important that you are a good human being more than a good singer," concluded the musician.
(The above story first appeared on Onhike on Mar 08, 2021 02:33 PM IST. For more news and updates on politics, world, sports, entertainment and lifestyle, log on to our website onhike.com).
//colombai try{ (function() { var cads = document.createElement("script"); cads.async = true; cads.type = "text/javascript"; cads.src = "https://static.clmbtech.com/ase/80185/3040/c1.js"; var node = document.getElementsByTagName("script")[0]; node.parentNode.insertBefore(cads, node); })(); }catch(e){}
} });

Bombay Begums Review: Pooja Bhatt, Amruta Subhash's Web Series Leaves Critics Divided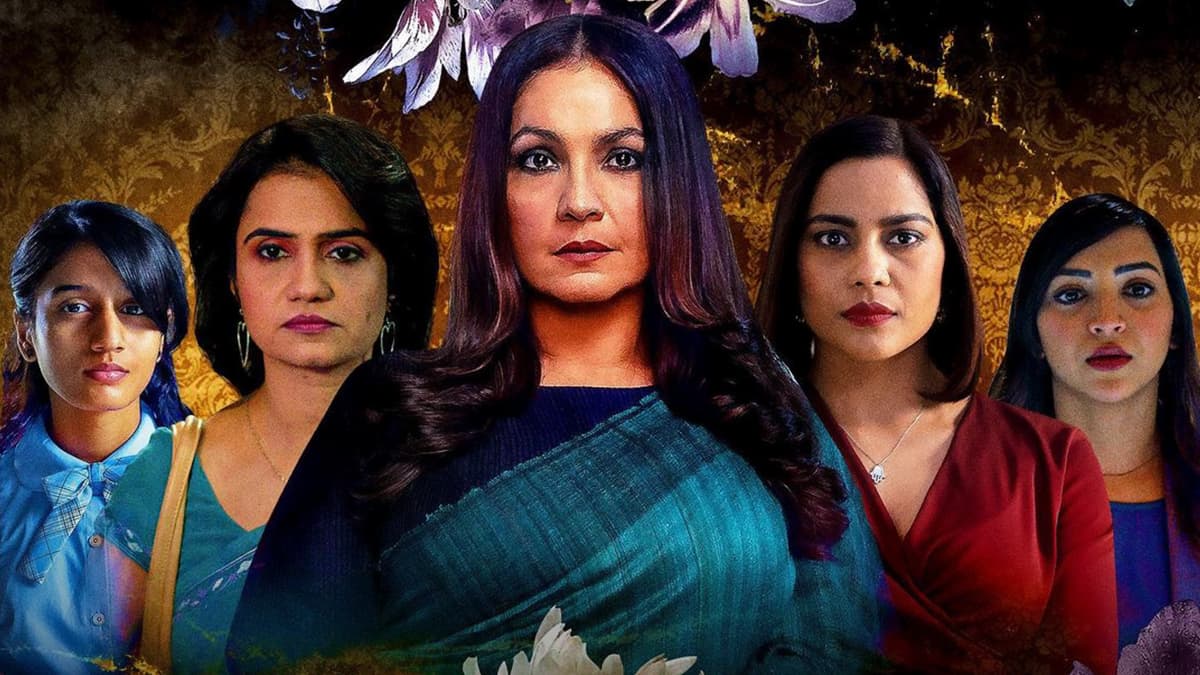 On International Women's Day today, a lot of content has been designed to cash in on the craze. Bombay Begums is one such webseries that started streaming today on Netflix. A story of four women and their journeys to become queens of their own world. Alankrita Srivastava has mastered the art of picking stories that take a woman's story further and make them commercially rich. Lipstick Under My Burkha and Dolly Kitty Aur Chamkate Sitaarein did just that. Bombay Begums takes the narrative of oppressed women deciding to get back further. But critics didn't find it as pleasing as the story suggests. Bombay Begums Director Alankrita Shrivastava Says Making Women-Oriented Films Is Not Easy in Bollywood
Many believe that Alankrita's storytelling is a trainwreck while some are of the view that her Bollywood-isation of stories don't let the story flourish on their own. Check out some reactions from the critics.
News18: Bombay Begums is a classic example of letting go of good opportunities in the name of sticking to the theme. Just when the audiences begin to feel a connection with the show, it changes track. The six-episode show loses steam within the first two episodes and then keeps beating around the bush for the rest of it.
Indian Express: There have been ambitious women in the movies and TV shows before, so it isn't exactly virgin territory that 'Bombay Begums' treads. But where it scores is in its decision to create full-bodied female characters who refuse to be likeable, or to conform. And in the way, it shows us just how much women themselves are complicit in maintaining the status-quo, once they reach a certain position.
Hindustan Times: Bombay Begums isn't a show about men and women; it's a show about power, and the extent to which certain people are willing to go, regardless of their gender, to hold onto it. It isn't an absolute train wreck like Shrivastava's previous Netflix release, Dolly Kitty and Woh Chamakte Sitare — a superficial examination of serious issues — but there's still an element of preachiness to the proceedings. It's inelegant, but empowering in its own way.
NDTVMovies: Bombay Begums rides on a clutch of top-notch performances, not the least by Pooja Bhatt, making a comeback. She slips into the skin of the conflicted Rani without missing a trick. Amruta Subhash, splendidly uninhibited, is a consummate scene-stealer. Shahana Goswami tackles a complex role with striking acuity, conveying gentility and assertiveness with equal flair.
(The above story first appeared on Onhike on Mar 08, 2021 02:26 PM IST. For more news and updates on politics, world, sports, entertainment and lifestyle, log on to our website onhike.com).
//colombai try{ (function() { var cads = document.createElement("script"); cads.async = true; cads.type = "text/javascript"; cads.src = "https://static.clmbtech.com/ase/80185/3040/c1.js"; var node = document.getElementsByTagName("script")[0]; node.parentNode.insertBefore(cads, node); })(); }catch(e){}
} });

Meghan Markle Says Kate Middleton Made Her Cry Before Prince Harry's Wedding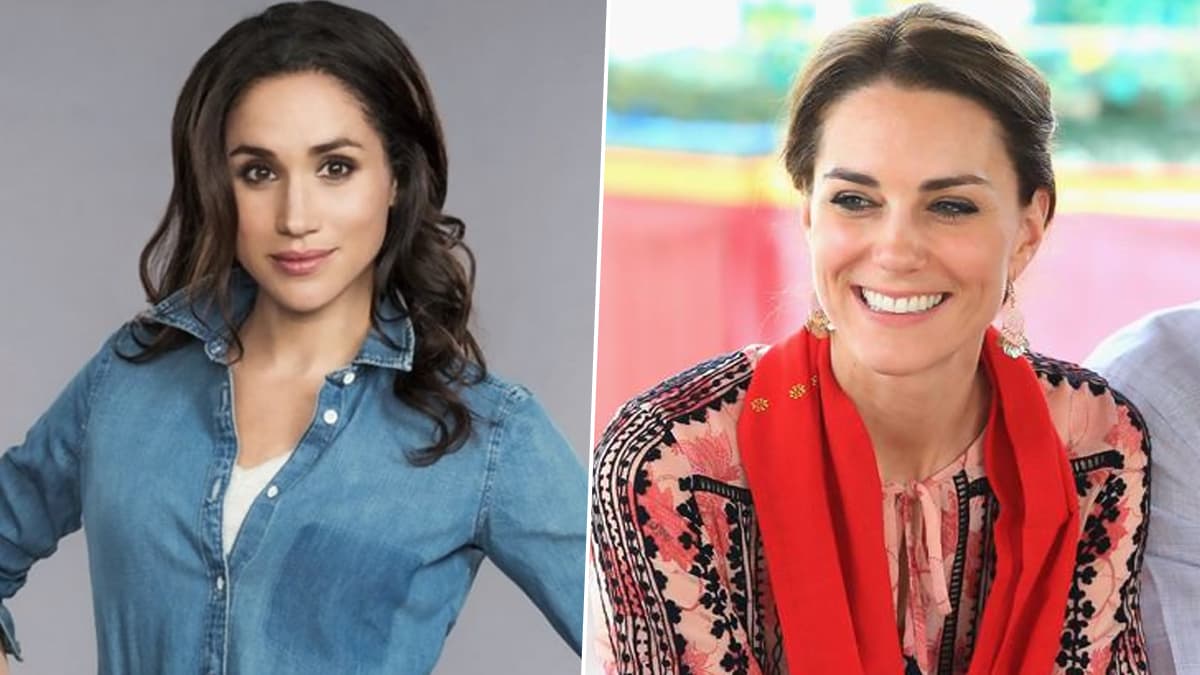 In the 90-minute-long interview Meghan Markle and Prince Harry gave to Oprah Winfrey, she spoke about he moments she shared with the Duchess of Cambridge and Prince Williams wife Kate Middleton.  Meghan revealed that the reports which had suggested that she made Middleton cry over "flower girl dresses" actually werent true. "The reverse happened," she told Winfrey when the latter asked if Markle indeed made Middleton cry and pointed out that the incident was the "turning point" in her relations with the British media. The Crown Funny Memes And Jokes Go Viral Post Meghan Markle And Prince Harry's Explosive Interview To Oprah Winfrey.
"A few days before the wedding she (Kate) was upset about something, pertaining to, yes, the issue was correct about the flower girl dresses, and it made me cry. It really hurt my feelings. There wasn't a confrontation," she said. "I don't think it's fair to her to get into the details of that because she apologised, and I (have) forgiven her. What was hard to get over was being blamed for something that not only I didn't do, but that happened to me. I am not sharing that piece about Kate in any way to be disparaging to her.," Meghan said, further stating that the Palace's attitude towards that news report, too, shocked her. Meghan Markle Accuses the British Royal Family of Racism in Oprah Winfrey Interview, Claims She Had Suicidal Thoughts During Pregnancy.
"They would go on the record and negate the most ridiculous story for anyone," she said. "But when it came to the Kate story, for example, they did not negate it. It was only once we were married and everything started to really worsen that I came to understand that not only was I not being protected but that they were willing to lie to protect other members of the family. But they weren't willing to tell the truth to protect me and my husband," she added.
(The above story first appeared on Onhike on Mar 08, 2021 02:18 PM IST. For more news and updates on politics, world, sports, entertainment and lifestyle, log on to our website onhike.com).