Akshay Kumar's Old Video Dissing 'Money-Wasting' Hindu Rituals Go Viral; Twitterati Calls Out Superstar's Double-Standards After His Recent Plea for Ram Mandir Donation Drive
Akshay Kumar, like some of his peers, has always been a strange example of paradoxes. While the actor and his movies preach patriotism and nationalism, the superstar himself is a Canadian citizen by choice. Recently, Akshay once again became a example of self-paradox when an old video of his went viral. In the throwback video, Akshay Kumar, speaking in Marathi, is seen dissing Hindu worship rituals and asking why so much money is being wasted on such things, when it could be put to better use. Akshay Kumar Donates for Ram Temple Construction in Ayodhya, Urges Fans to Contribute for the Massive Donation Drive (Watch Video).
The clip is taken from an old video from the chat show Maza Katta from ABP Majha. In the video, Akshay Kumar talks about the importance of charity. In the conversation, Akshay raises his own film, 2008's OMG: Oh My God!, that has a critical view of religious malpractices. He asks what's the need for wasting oil on Hanuman's statues and breaking coconuts in temples, when you can use that money for the betterment of the society.
True Words pic.twitter.com/VgkqpgFnE4

— Puneet Sharma – पुनीत शर्मा – پُنیت شرما (@PuneetVuneet) January 17, 2021
You can watch the whole interview here:
If you watch the whole interview, you would be surprised by Akshay's liberal views. Like, he is talking a lot about farmer's welfare and worries over the increase in farmer suicides. So those who are accusing the superstar for not speaking up about the ongoing farmers' protests, all you need to do is go back in time (this interview was before Rustom released). He also talked that he is of the belief that women should be allowed in Shani Shingnapur, a temple that once banned female devotees, till a landmark Bombay High Court decision overturned the ages-old tradition. After Accepting to Be a Canadian Citizen, Akshay Kumar's Old Video Calling 'Toronto Is My Home' Goes Viral.
Well, years seems to have changed the National Award winner, who recently put out a video where he says he is contributing towards Ram mandir donation drive in Ayodhya, and requests his fans to do the same.
बहुत खुशी की बात है कि अयोध्या में हमारे श्री राम के भव्य मंदिर का निर्माण शुरू हो चूका है…अब योगदान की बारी हमारी है l मैंने शुरुआत कर दी है, उम्मीद है आप भी साथ जुड़ेंगे l जय सियाराम 🙏🏻 pic.twitter.com/5SvzgfBVCf

— Akshay Kumar (@akshaykumar) January 17, 2021
After the earlier clip went viral, Twitterati has been calling out the double standards of Akshay.
Sentiments Expressed in This Video Make More Sense
I completely agree with the sentiments expressed in this video. Even if the people in it may not agree with them any more. #MandirBanaoBaakiSabBhoolJaao https://t.co/jwrQlZvK17

— Danish Aslam (@dan1shaslam) January 18, 2021
Time (and Governments) Can Change People
Is this the same guy ? https://t.co/bmrivv16Ys

— Vivek Sengupta (@vsengupta) January 18, 2021
Real Tandav?
This is real tandav👍 #tandavwebseries #TandavOnPrime https://t.co/VA4kAUJBHs

— Arun Kumar Singh 🇮🇳 (@imrajaArun) January 18, 2021
Hmmm…
His god changed, don't question his beleifs https://t.co/OQYOkBQ334

— Srijan Rai (@Srijanrai2000) January 18, 2021
Okay, What's 'Amajon' Now?
@PrakashJavdekar ministry has summoned #Amajon for #Tandav but I dont think they will take any action against @akshaykumar , for Hurting Hindu sentiments. https://t.co/YdOTWgyaXz

— Harjndersingh (Nehruvian ) (@Hajindersingh2) January 18, 2021
If Only…
@akshaykumar hence God has not told to make a extremely expensive temple, it would have been economical & rest money could be utilized in public welfare https://t.co/uJGUIu2U9Z

— Pramod Sahu (@Pramod07_) January 18, 2021
Technically, He Isn't An NRI…
Once an opportunist NRI said https://t.co/RGikheJRg8

— Vanderwall (@kochikamikaze) January 18, 2021
Wonder what reasoning Akshay Kumar would come up with after seeing this old video of his. Also wondering, if he still stands up his film OMG: Oh My God! that would have bound to cause controversies in present times (though it actually shows Hinduism in a positive light), like Tandav. Just wondering… BTW, Akshay is making a film on Ram Setu so that could be an inspiration for the attitudinal change.
(The above story first appeared on Onhike on Jan 18, 2021 10:12 PM IST. For more news and updates on politics, world, sports, entertainment and lifestyle, log on to our website onhike.com).
//colombai try{ (function() { var cads = document.createElement("script"); cads.async = true; cads.type = "text/javascript"; cads.src = "https://static.clmbtech.com/ase/80185/3040/c1.js"; var node = document.getElementsByTagName("script")[0]; node.parentNode.insertBefore(cads, node); })(); }catch(e){}
} });
The Girl On The Train: Parineeti Chopra's Suspense Thriller On Netflix Gets A Mixed Reaction From Twitterati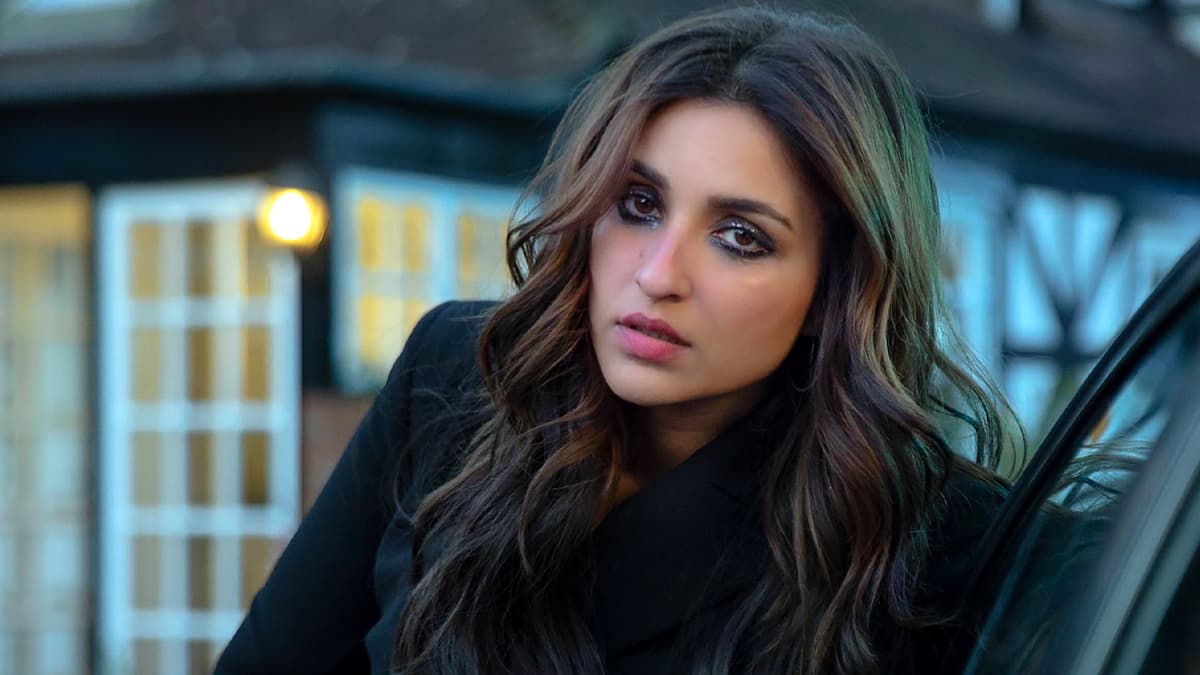 Paula Hawkin's bestselling novel The Girl On The Train got an Indian big-screen adaptation with Parineeti Chopra playing the protagonist. Its Hollywood counterpart had Emily Blunt in the lead. The Hindi movie started streaming on Netflix yesterday and now we have reactions from people on Twitter.  The suspense thriller didn't really get raving reviews from the critics either and now, viewers seem to have a similar response to the movie. The Girl on the Train Movie Review: Parineeti Chopra's Netflix Thriller Is a Shallow Remake With a Surprise End-Twist (Onhike Exclusive)
While many appreciated Parineeti's hard-work and Aditi Rao Hydari's work in the film, overall, it has failed to please many.  Some couldn't even believe if this even needed a Hindi film adaptation. There are also some who took this opportunity to spin some memes and pun on the title of the film.
Check out the Twitter review of The Girl On The Train here
#TheGirlOnTheTrain must watch movie #NetflixIndia …stunning performances by @avinashtiw85 🙌🏻 and @ParineetiChopra

— Rohit Mani (@manirohit) February 27, 2021
What a ride
27.02.21 @NetflixIndia Watya a ride it wuz with #TheGirlOnTheTrain. Not a boring one at all. Not once did it derail till da final destination. It wuz filled wit intrigue, mystery, suspense, revelations, deceit. To know the why, who dunnit kept me glued till answers were revealed.

— 🅿️🅰️®️Vℹ️ 🦋 (@i_am_golumolu) February 27, 2021
Great Parineeti, Average direction
Parineeti is at her bst don't know why people always demand crap like baaghi although personally direction was not even average but let's not forget the solid actings and a satisfying solid climax ⭐️⭐️⭐️⭐️#TheGirlOnTheTrain

— ANSHUL (@ANSHUL56684871) February 27, 2021
Expectation Vs Reality
Waste of time.

I expected a lot from @ParineetiChopra but the whole movie is a flop. Starting from acting to cast to direction, everything is bad. #TheGirlOnTheTrain

— swapnil chaudhari (@swapnil_code) February 27, 2021
Sad copy of original
Horrible movie. With pathetic acting by the cast. Sad copy of original.. the only thing that came out in the movie was application of kajal in the eyes.. too much of it….#TheGirlOnTheTrain

— tulika jyoti vardhan (@tulikajv) February 27, 2021
A Must-Watch
#TheGirlOnTheTrain one of the best film of 2021. It's not deserve review, it's deserve MUST WATCH. Acting, Direction, Story all part great. But as pari says NO SPOILER.

— Raj Kumar (@Raj_rk312) February 27, 2021
Boring and Bad
Bad, boring and quite idiotic

— Suparna Sharma (@SuparnaSharma) February 27, 2021
And here comes the joke…
Loved #TheGirlOnTheTrain. Nice Beats & Music. Still Grooving Onto It… pic.twitter.com/p3xSVb5oXS

— Babu Bhaiya (@Shahrcasm) February 27, 2021
The Girl On The Train is directed by Ribhu Dasgupta and has Parineeti Chopra, Aditi Rao Hydari and Avinash Tiwari in the cast. The movie is about an alcoholic divorcee who takes a train after being embroiled in a murder investigation. Her unhealthy obsession with Nushrat (Aditi Rao Hydari) makes her quite sinister.
(The above story first appeared on Onhike on Feb 27, 2021 10:51 AM IST. For more news and updates on politics, world, sports, entertainment and lifestyle, log on to our website onhike.com).
} });
Anurag Kashyap's Daughter Aaliyah Receives Rape Threats After Posting A Picture In A Lingerie, Says 'I Considered Deleting Instagram'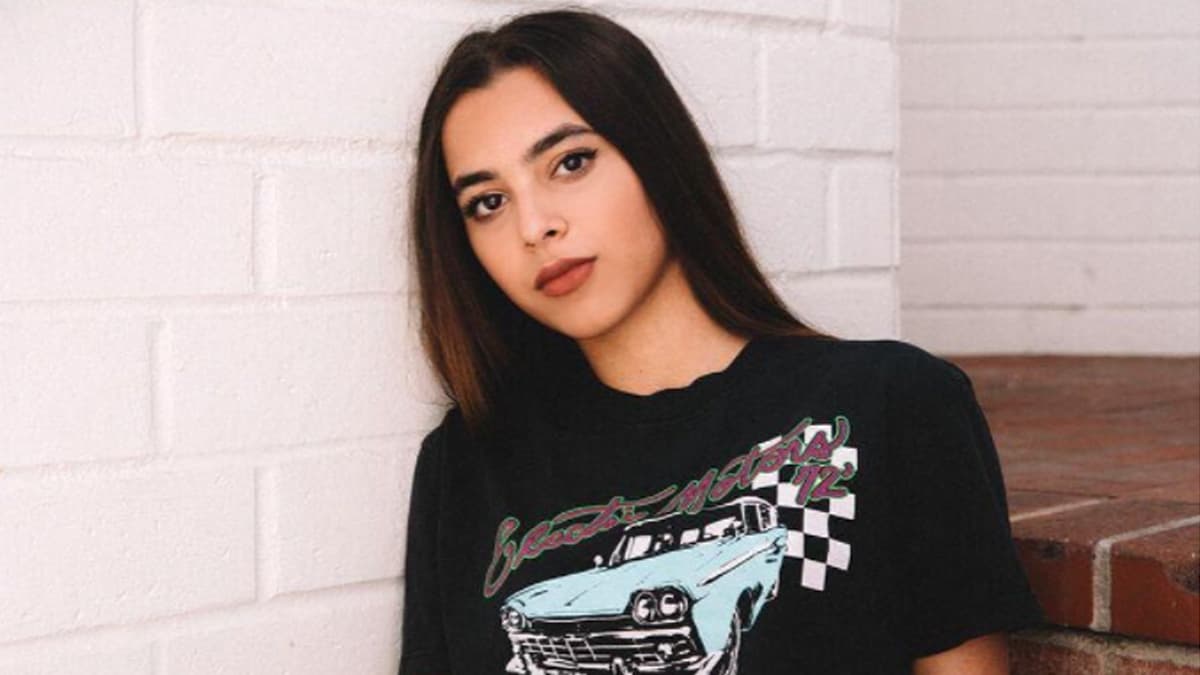 Anurag Kashyap's daughter Aaliyah Kashyap on Friday said that she has been targeted by many Instagram users with "degrading and disgusting" comments after she posted her picture in lingerie. Aaliyah, who has over 20,000 followers on Instagram, said she is "frightened" by the remarks that she has been subjected to in the past few weeks. She had posted a picture of herself late last month promoting a lingerie brand and was subsequently flooded with messages that pushed her to contemplate deleting her page on the photo-video sharing website. Dobaaraa: Taapsee Pannu Begins Filming for Anurag Kashyap's Next, Actress Shares BTS Pic from the Film Sets
"The past few weeks have been really hard on my mental health. Ever since I posted a photo of me in lingerie, I have been getting the most vilest, degrading and disgusting comments. I have never felt more frightened than I have in the past few weeks to the point where I considered deleting my Instagram," she wrote in a lengthy statement.
Aaliyah said she initially tried to ignore the social media harassment but felt there was a need to share her experience as such comments "contribute to the rape culture".
Check Aaliyah's Instagram post here
"We seem to be a country that will hold candle marches for a woman after she's been sexually assaulted but won't protect a woman while she's alive. And the truth is that women in India grow up being sexualized their whole lives. I have grown up with these kinds of comments to the point where it culminated into me being sexually assaulted as a minor by a middle-aged man," she added.
Attaching the screenshots of vitriol-filled comments on her post, she wrote, "They are the same men that are fine with following me and consuming the content I post, yet choose to harass me. If you truly disagree with what I post, then you are free to unfollow me. Nothing I do or post is an invitation for sexual assault."
Aaliyah, who lives in California, US, said instead of asking women to keep a check on their clothes, it is important to "unteach men the predatory behaviour that has been normalised in our society." "This is my body, my life and I choose what I want to do with it," she concluded.
This is not the first time Aaliyah has been subjected to such remarks. In May 2019, her filmmaker father had said that she had received a rape threat from a social media user. He had later lodged an FIR. The director is currently working on his new age thriller Dobaara, starring Taapsee Pannu.
Janhvi Kapoor's Pink Pants With Blingy Top is Making Us Say 'Wowza'!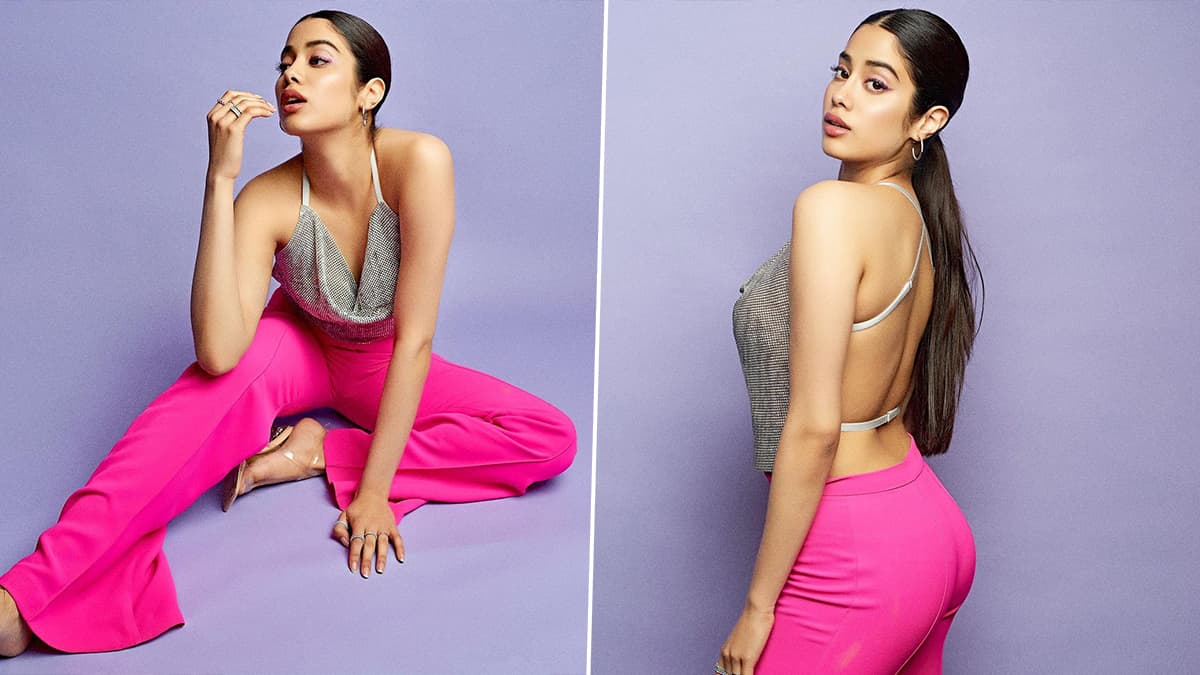 Janhvi Kapoor is currently promoting her upcoming release, Roohi, a horror-comedy that also stars Rajkummar Rao and Varun Sharma in the lead roles. While we are excited to witness a new chapter in this genre, Janhvi is meanwhile busy exuding all the glamorous vibes through her promotional outings. After picking a stunning neon off-shoulder dress for day one of her promotional outings, Janhvi returned with a rather blingy affair for her second appearance. Fashion Faceoff: Katrina Kaif or Janhvi Kapoor – Who Rocked the Sequined Saree Look Better? 
Styled by the very brilliant Mohit Rai, Janhvi Kapoor looked stunning in her pink pants paired with a silver halter backless top. It was certainly a chic appearance and Janhvi nailed it with her charming persona. The Dhadak actress had paired her outfit with nude lips and hoop earrings. She kept her makeup subtle with highlighted cheeks, winged eyeliner, creamy pink lipstick and curled eyelashes. The attire though dramatic wasn't loud and it gelled well with her bubbly persona. Janhvi Kapoor's Power Dressing or Ananya Panday's Love for Tulle – Whose Fashion Outing Gets Full Marks from You?
Janhvi Kapoor
Janhvi Kapoor (Photo Credits: Instagram)
Roohi's producer, Dinesh Vijan is planning to make a horror universe that will include Shraddha Kapoor's Stree and Janhvi Kapoor's Roohi. While the plan is still in its initial stages, he aims to start working on it by next year. But until then, let's keep admiring this star kid for being the fashionista that she is.
(The above story first appeared on Onhike on Feb 27, 2021 10:00 AM IST. For more news and updates on politics, world, sports, entertainment and lifestyle, log on to our website onhike.com).
//colombai try{ (function() { var cads = document.createElement("script"); cads.async = true; cads.type = "text/javascript"; cads.src = "https://static.clmbtech.com/ase/80185/3040/c1.js"; var node = document.getElementsByTagName("script")[0]; node.parentNode.insertBefore(cads, node); })(); }catch(e){}
} });